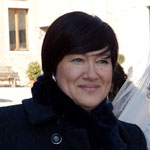 Silvia Todini
+393395761385
I created my agency in 2008. Organizing weddings and coordinating events have always been my ambition. In these years I grew up
together with my company and I specialized year after year in several services. I tell you it was not a big effort because I like my job. But this is not the right word: passion is what animates all my days and my commitment.
What to say about me: I am a humble and determined person, working with dedication and putting soul in everything. I love realizing the dreams of brides who decide to rely on me to take care of every aspect of the wedding. I am also a florist and I like making floral arrangements and being an active part of the style and design of the event. Fulfilling desires is my goal.
I have the possibility to get in touch with a lot of people and I really love to pay attention to each little thing and build a special ceremony tailored made for every couple.
I live in Umbria with my family and think this is definitely the right place for me. I like Umbria, its hills and its atmosphere and hope you will decide to get married here, even if I'm happy to work in other regions as Tuscany for example, or Sicily or Amalfi Coast. Hope to be your Italian wedding planner!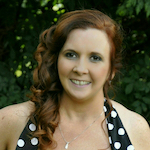 Mary Canning
+353(87)603 0221
Since having her own Irish wedding in Italy 8 years ago, Mary has a genuine love for the country and everything Italian that goes with it, from the mouth-watering food, beautiful architecture, historic buildings, stunning countryside and impressive coastal villages, towns and breathtaking views.
Returning to Italy year after year, Mary decided with her passion for Italy along with an extensive career in customer focused roles that being a part of the SI Weddings team was a must for her. Mary is based in the republic of Ireland and is available to help you in every way possible to plan your dream day, your way and she is very excited to be a part of this wonderful romantic company.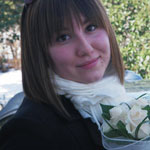 Martina Vinti
+32 484 643906
Martina has a Master in psychology in Brussels, and even if she arrived in this world recently, immediately showed her capabilities and her concreteness.
After an internship with our agency has been entrusted to the French couples management view her proclaimed knowledge of the French language.
Always ready to get excited about facing a new project will be at your side to realize together a fantastic Italian wedding!