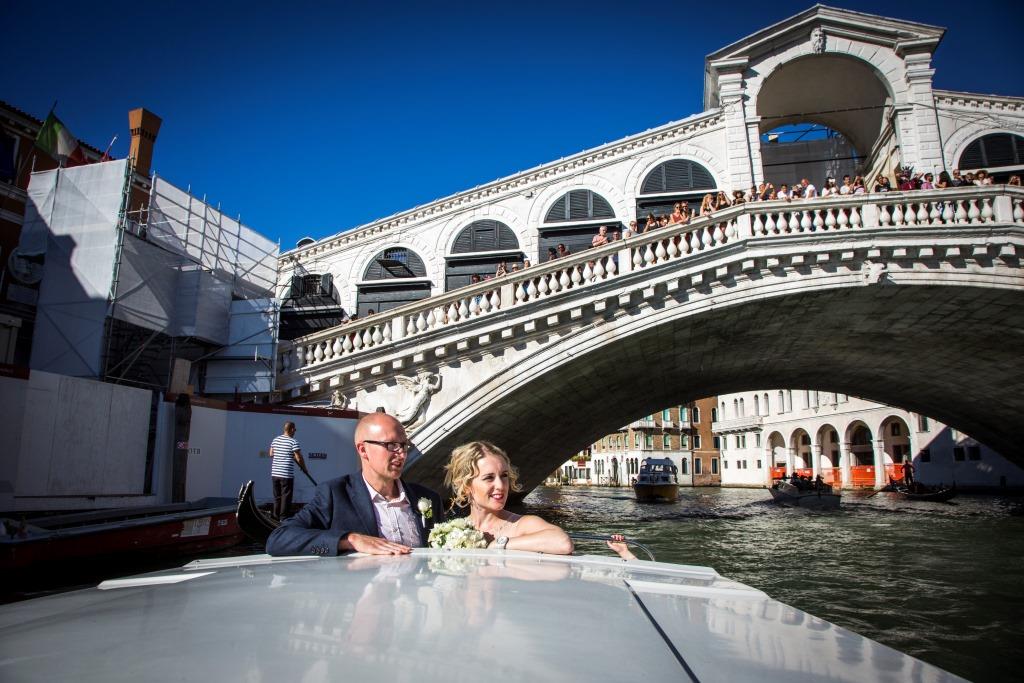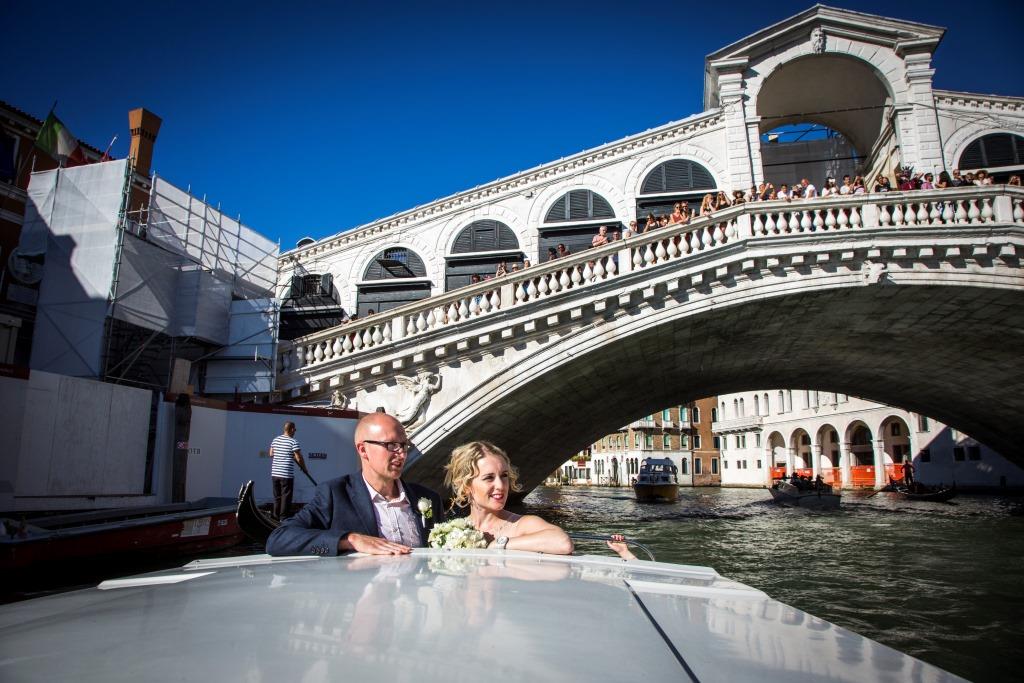 Venice: the name itself evokes a magic atmosphere!
It is universally considered to be the most beautiful city in the world because of this unusual urban design and its inestimable artistic heritage.
Which location better than this? Which landscape more impressive?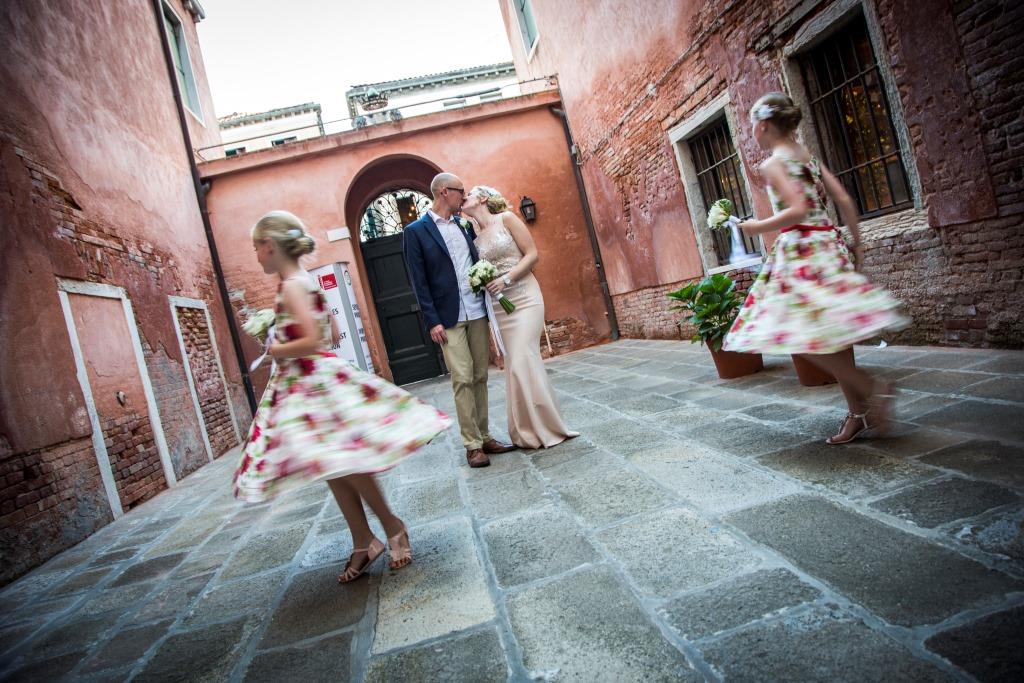 Here is the photo-story of Helen & Andy and their daughters, of their symbolic wedding with two fantastic bridesmaids, of a fantastic sunny day, of a breath-taking scenery!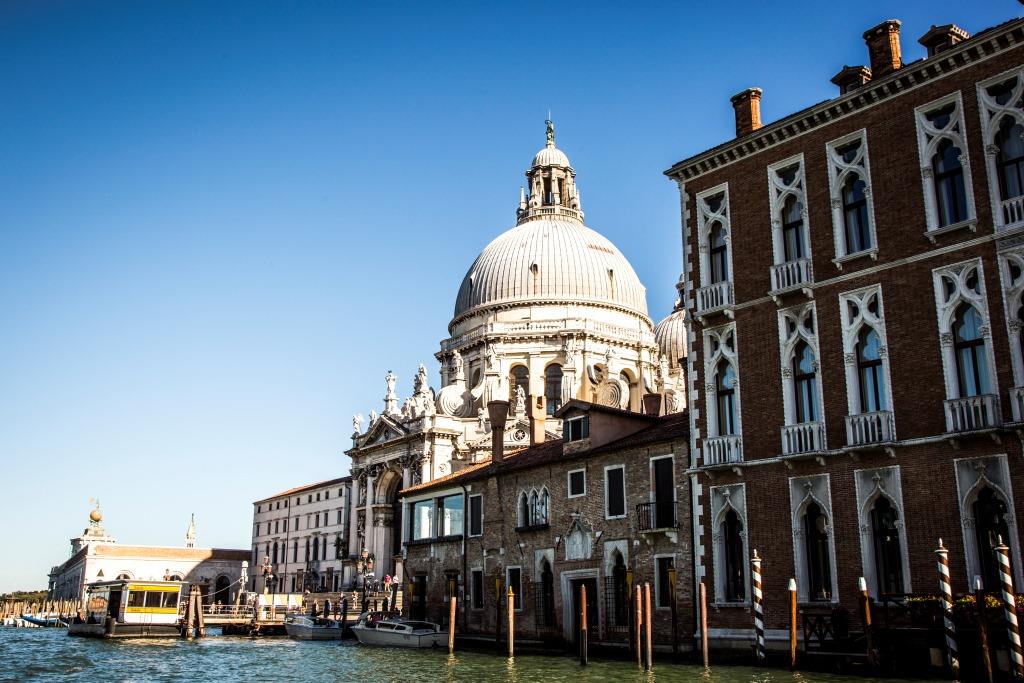 Hire Siweddingsinitaly.com and you'll get a custom-tailored marriage, a composition of colours, sounds, scents and flavours able to turn your big day into an unforgettable experience.
Rely on us and you'll never regret!