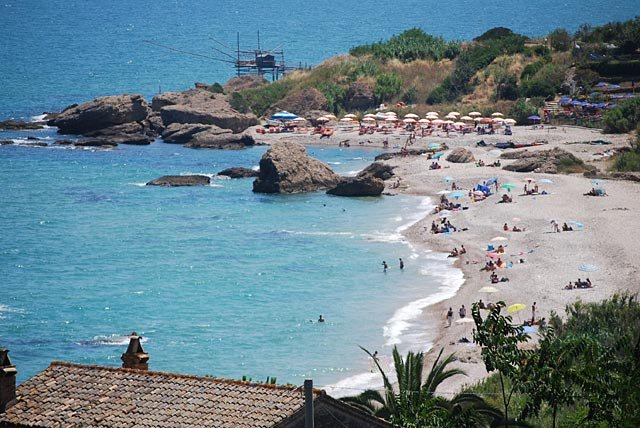 Why to choose a wedding in Vasto
Welcome to Vasto. A charm unspoiled over the centuries, a little paradise in the heart of Italy.
Overlooking the crystal clear Adriatic waters, protected by a belt of Apennines, Vasto has always been considered one of the most fascinating cities in central Italy. Loved and appreciated for its ancient history dating back to the hero Diomedes, admired for its natural beauty, Vasto is a unique city where tradition and modernity meet.
In Vasto you can have fun on the beach, swim and do sports in the wildlife reserve, or have a walk and do shopping in the narrow streets of the city center. On the other hand, after the sunset you can enjoy several typical seafood dishes, based on old recipes like "Brodetto di pesce alla vastese", in one of the many restaurants overlooking the sea, or lose yourself in the music of its nightclubs and the hospitality of the local people.
In Vasto you can have your symbolic ceremony on the beach!