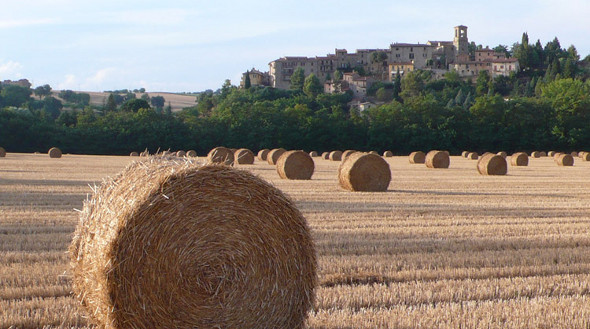 Why to choose a wedding in Marsciano
Recently, the City of Marsciano (Umbria) has designated the Pietromarchi Palace as place where to hold civil ceremonies, then those who want to, can have a civil wedding in this beautiful palace. The prestigious Palace Pietromarchi is an aristocratic mansion built in the fourteenth century by Bulgarelli family, Counts of Marsciano. The powerful family traced its origins to a parent Lombard, even if the name of the Bulgarelli, with the title of the accounts, appears only since 1254.
Beautiful halls are available for your civil ceremony, ancient jars and paintings, secluded rooms will be a very special frame for your wedding in Italy!