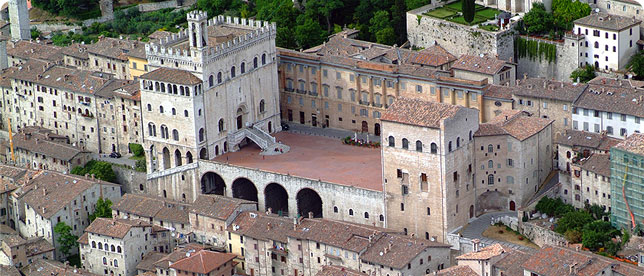 Why to choose a wedding in Gubbio
The territory of Gubbio is located in the north-eastern part of Umbria, border line with the Marches. That area is mainly mountainous, bounded on the east by the Apennine mountains and to the west by the Tiber valley. Gubbio is rich in natural beauty and treasures of art, where history, culture and landscape come together in a harmonic symbiosis. Next to the historic centers of extraordinary beauty and charm that retain excellent testimonies to the medieval era, offers un unspoilt nature with artistic and craft production that testify the mastery of consolidated secular skills.
A lot of villas and coutryhouses offer the possibility to get married with symbolic ceremony outside with spectacular view, civil ceremonies can be held in the elegant Wedding Hall.