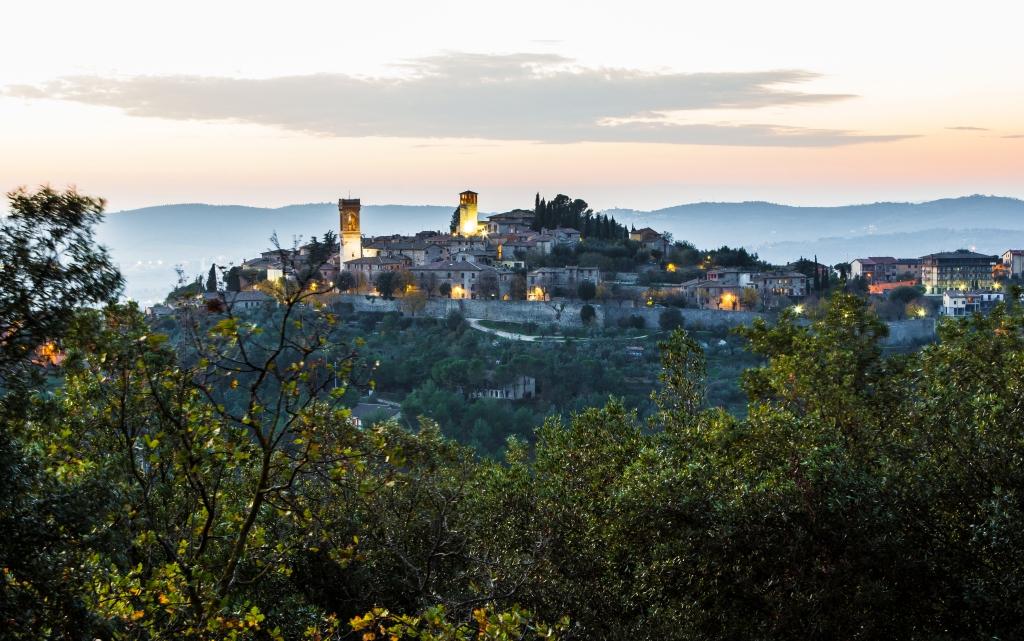 Why to choose a wedding in Corciano
Corciano is a delicius medieval suburb, from which a stunning panorama can be enjoyed, situated in a top of a hill near Perugia and overlooking the Trasimeno lake. Dominated by its impressive ancient castle, surrounded by a totally unique and special atmosphere, Corciano is a charming little village certainly worthy to be lived and appreciated in all its beauty.
The town hall dates back to the sixteenth century. Weddings are celebrated in the Council room where ceiling is decorated with late 16th century frescoes by Zuccari's painting school.