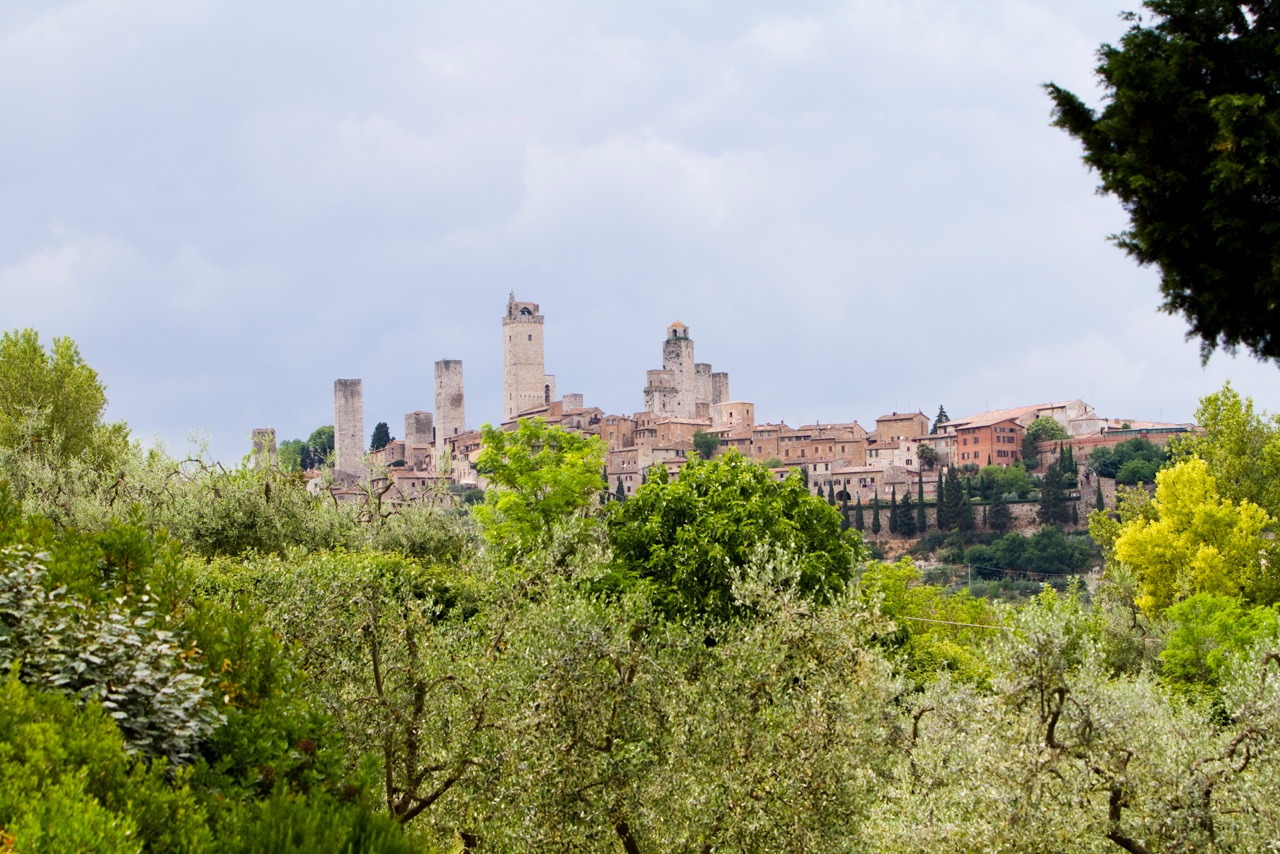 Why to choose a wedding in San Gimignano
San Gimignano beautiful Torri' is in Tuscany, near Florence. It 's definitely an important meeting point for tourists traveling to or from Rome on the Via Francigena. The patrician families who controlled the town built around 72 towers as symbols of their wealth and power. Although only 14 have survived, San Gimignano has retained its feudal atmosphere and appearance. The town also has several masterpieces of the 14th century and of 15th century Italian art.
Civil weddings are held outside in the ancient cloister or in a beautiful frescoed room.
After ceremony the couple will walk hand in hand through the narrow streets of the old town for a unforgettable photo shoot.