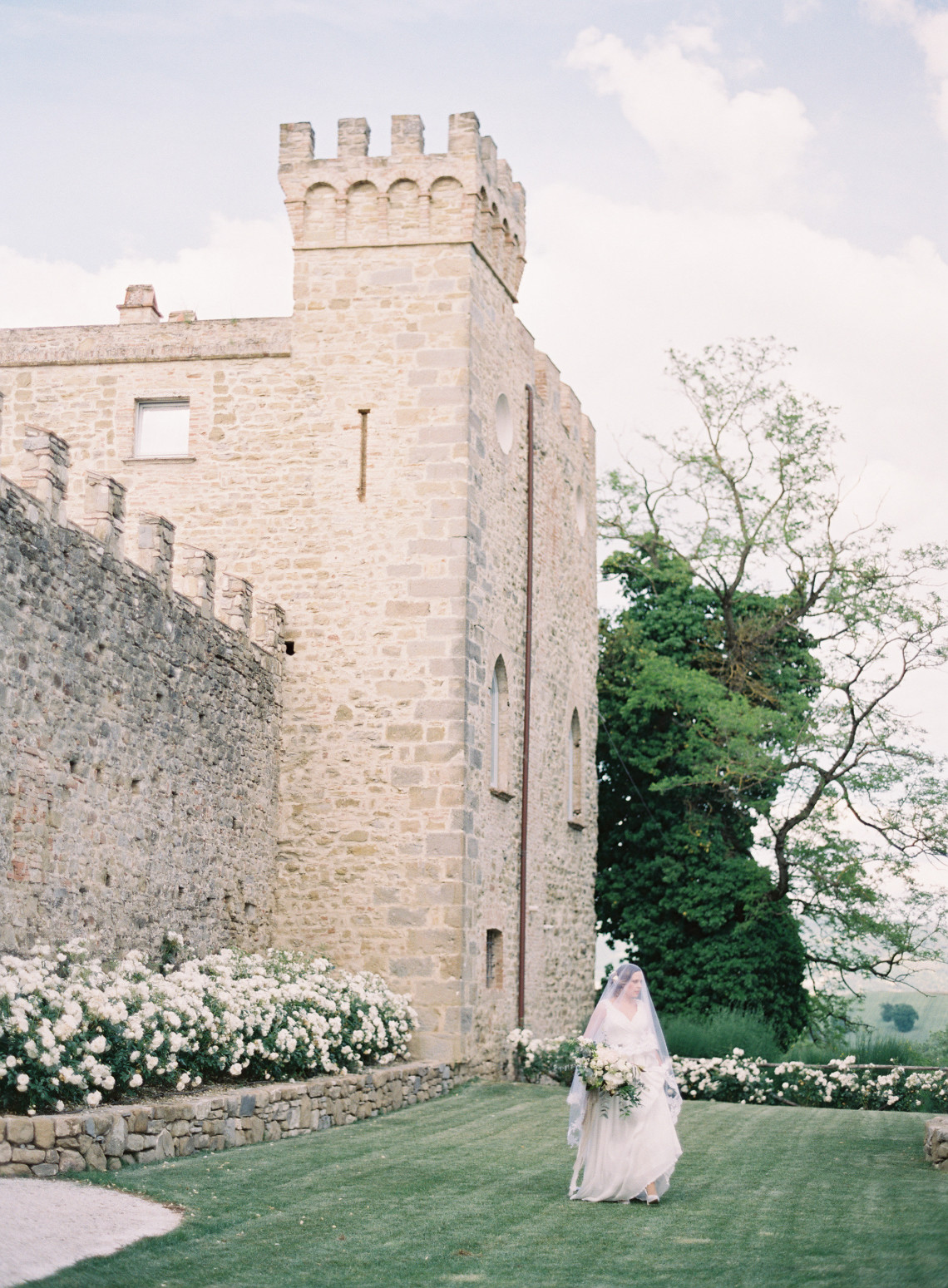 By chance I met Shauntelle Sposto and we found ourselves working together on a project for a photo shoot in an old castle in Umbria.
It was for me the first style search experience and fortunately only one email was needed to find us in unison. Rock, green, woods, hills and history: these elements inspired me, looking for the essence of this land, my land. A hidden land, full of traditions and roots.
I hired very talented suppliers who masterfully interpreted the ideas that I came up and were able to capture the essence of what I had imagined.
A royal dress of great simplicity, exclusive jewellery and unique stationery. I chose flowers and I personally made the decorations and the bouquet. I searched for candlesticks, plates, cutlery, glasses … The day I set for the photo shoot was very stressful but fortunately Shauntelle and I had very clear ideas about what we were going to do.
Shauntelle brought beautiful fabrics that have framed my work and, despite it was a hard day, everything went smooth and clear and everyone helped achieving this great result.
Shauntelle is fantastic, with her smile and happiness allowed me to express all my creativity, gave me the confidence to thrive throughout the day and the result was exciting.
So this service was born and I will never say enough thanks to everyone that worked with me in this beautiful project.
Photography : Shauntelle Sposto – Silk : Tono & Co. – Venue : Castello di Ramazzano – Wedding Dress : Carlos Salazar Couture
Jewelry : Chiattelli Oreficeria – Model : Alessia Bura Castellini – Make Up : Alessia Bura Castellini – Hair : Andrea Parrucchieri
Invitation : Sugar Letters – Flowers : Siweddings Flowers – Planning & Design : Silvia Todini