Ask for further couples testimonials, we'll be happy to share them with you!
Natasha & Connor – Wedding in Tivoli
100% Recommend
I am so grateful to have found Si Wedding and Silvia. She made the entire destination wedding process so easy for us. From the very beginning Silvia was very informative, answered all of my questions, and responded to my emails right away. I was in a unique position, and Silvia went above and beyond to ensure we had the right paperwork to get married in Italy. Si Wedding took care of every detail. It was also so helpful to have a wedding planner that works with excellent vendors. She recommended a wonder photographer and car service. The Si Wedding staff and everyone we worked with was so incredibly nice and genuinely kind. Our wedding day was everything I had hoped for an more! It was just as I had envisioned, easy and stress free. I highly recommend Si Wedding.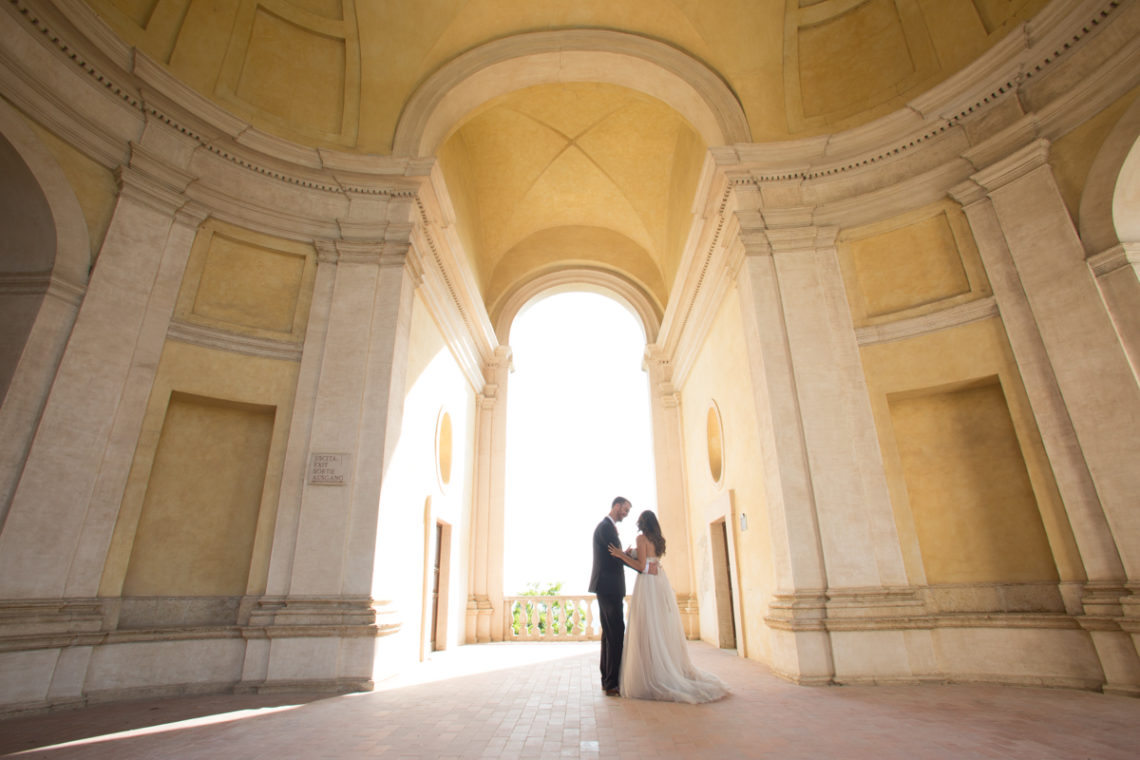 Helen & Sergio – Wedding in Umbria
Silvia managed our wedding in Italy at Borgo Bastia Creti – we are a UK based couple and we had a wedding with 115 guests. She was very generous with her time – she came dress shopping with me, she even joined us at some of our tastings. She is a very kind and calming person to be around. When it came to the day she had everything under control and as she has such great taste we could totally trust her to just make decisions and execute our ideas perfectly which she did. As we knew the area well already we wanted to use some of our own suppliers which Silvia was happy to accommodate. Silvia also dealt with all the legal side of our marriage which was fantastic there is no way we would have been able to navigate the system ourselves. Thanks again for everything Silvia – love from Helen and Sergio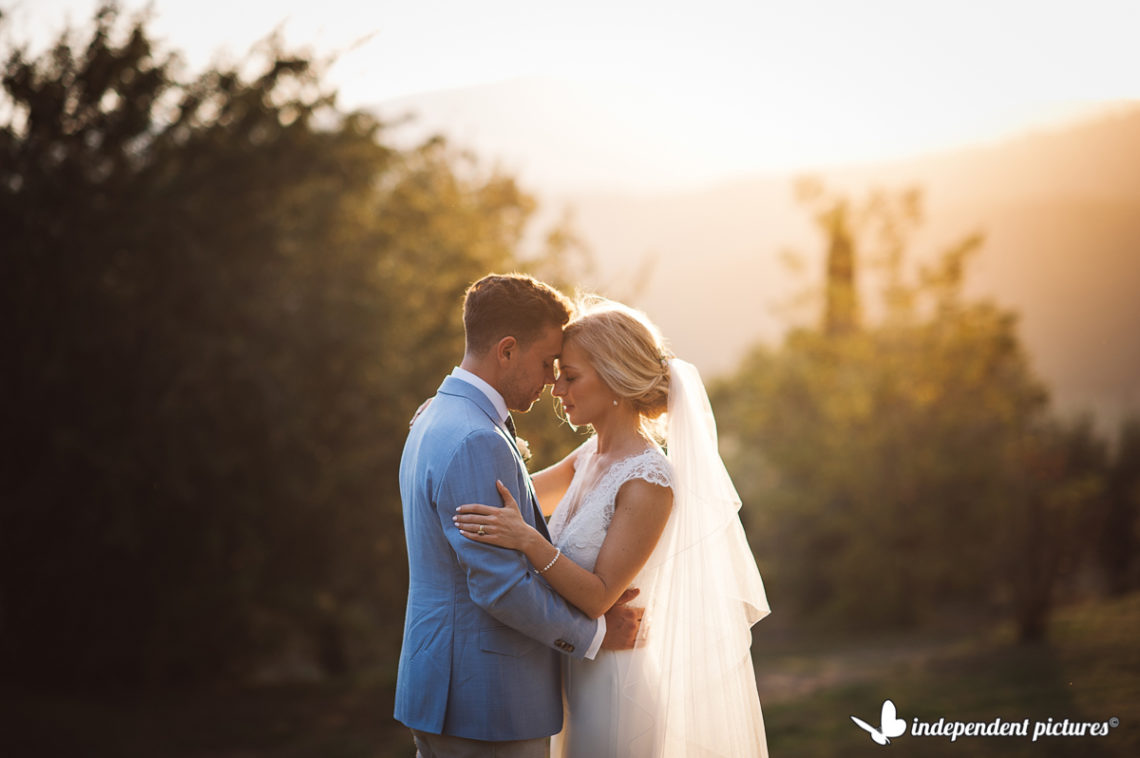 Katie & Scott – Wedding in Tivoli
Silvia and Angela were absolutely amazing!! It was really scary when my husband and I were first searching for help to get married in Italy (we're from the USA). We didn't know anyone and we don't speak Italian at all…but Silvia was very responsive, super helpful and even when I was sending probably too many emails wanting to check-in frequently, she still responded politely. They were both also the SWEETEST women. So happy, so nice, so thoughtful and detail-oriented. I'm so glad we chose them! For anyone in the USA who is worried about outside vendors, don't worry, these two are amazing! And for proof, we even ended up being featured on Bustle.com: https://www.bustle.com/p/our-under-15k-honeymoon-wedding-katie-roberts-scott-roberts-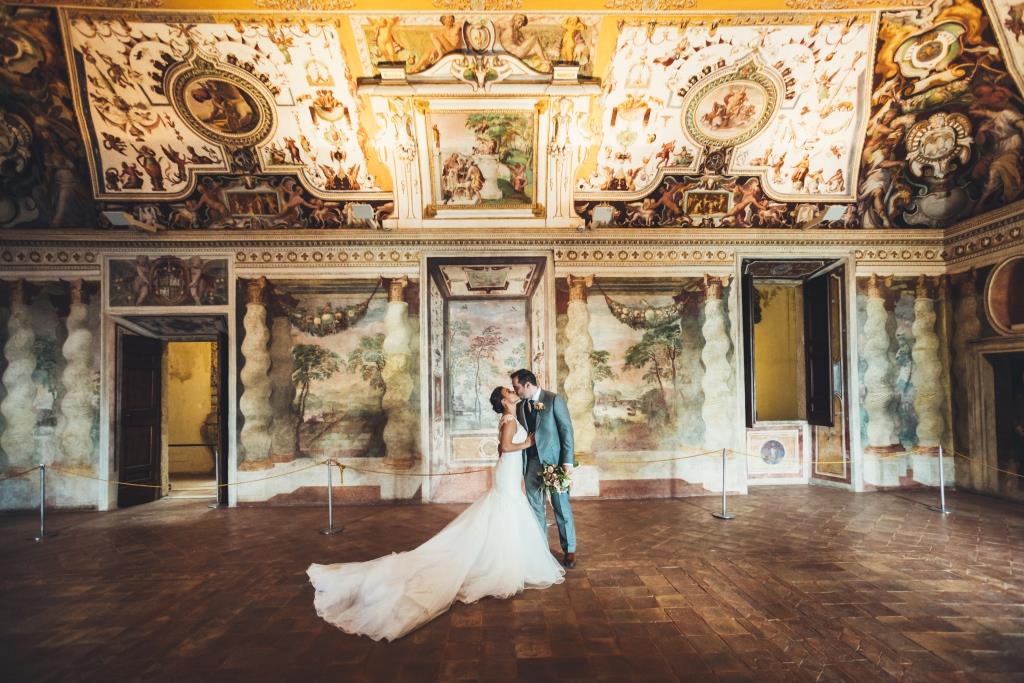 Dee & Bruce – Wedding in Trevi
The only response problem was the time differences, which SI Weddings even responded on the weekends! We REALLY wanted to be wed on a Sunday, which was a challenge to begin with, and we were REALLY wanting to be married in a REAL castle, and SI Weddings, made a miracle occur… get this, all planned and done in 21 days, start to arrival. SI Weddings brought in reinforcements to cover "other than wedding day" where the most incredible accommodations were fully arranged, complete with auto rental. We had dealt with the Italian consulate in LA, before departure, and visited the American consulate the morning after arrival. Met with the civil ceremony dignitaries on the Friday before the actual wedding. Was given multiple choices for photographers (with various prices), arranged a harpist for the garden ceremony, SI Weddings walked through all the upcoming "big day" locations and players before, and the day of, could not have been more beautiful. The Castello di Ramazzano, was a highlight that will live beyond a lifetime! The assistance by SI Weddings, and all of the details were so seamlessly handled that we would not have changed any of it anywhere! The additional help, Valentina, made excellent suggestions… like visiting Siena on our way to honeymoon in Florence! Everyone involved could not have been more lovingly helpful… even the hair dresser for my bride came to our Castille de Petrata villa on that Sunday morning! When my bride wanted, but could not find the right vail, SI Weddings, took her shopping where she found the perfect (and well priced!) vail! So incredibly grateful that of all the different wedding coordinators that we interviewed, that we could tell that SI Weddings, in short order, was professional and truly understood our needs. Had we to do it all over again, the only change, would have been to have stayed longer! Feel free to contact us by email if you like: hailrock@Qnet.com or De@hailstone.co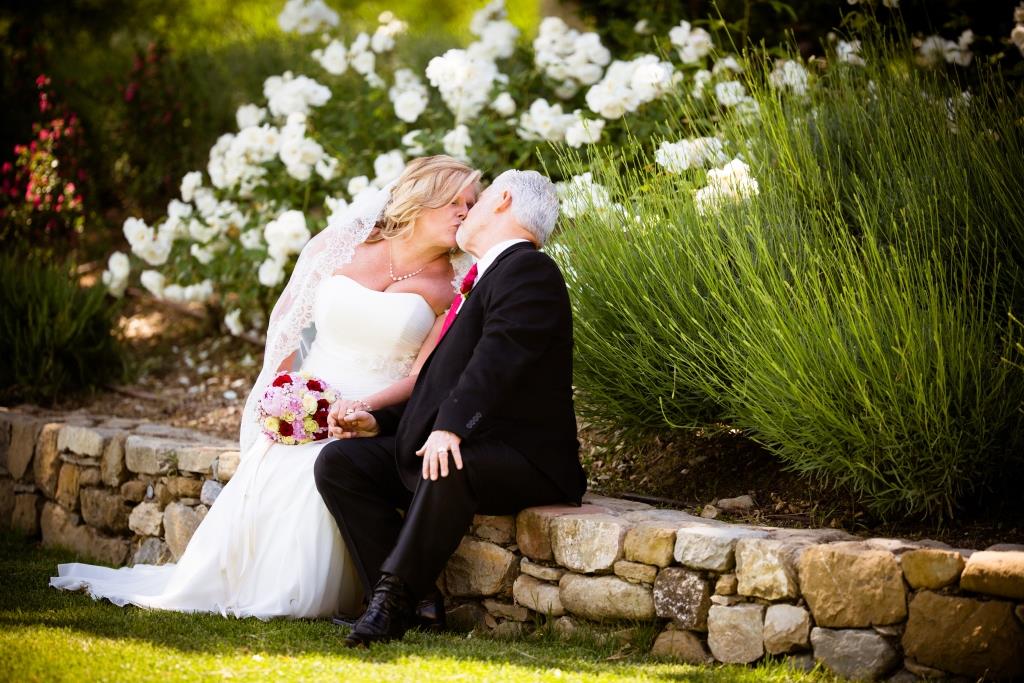 Dirk & Shane – Wedding in Umbertide
Living in the United Arab Emirates having a destination wedding in Borgo Bastia di Creti in Perugia, Italy, Silvia did a wonderful job organizing our wedding, she was always available whether email or skype calls several months before the wedding day. I also appreciate that she made sure that the wedding services will not go above our budget. Being the professional in arranging events like ours, she suggests practical items which are needed for the event. I had nothing to worry on the day of our wedding and all the vendors we selected with the help of Silvia are top notch in my opinion. The venue, the ceremony, the food, music (violinist & the singer), the hair and make-up, photographer, the flower arrangement, the decorations, etc. It was an amazing day indeed! Thank you for being part of it!"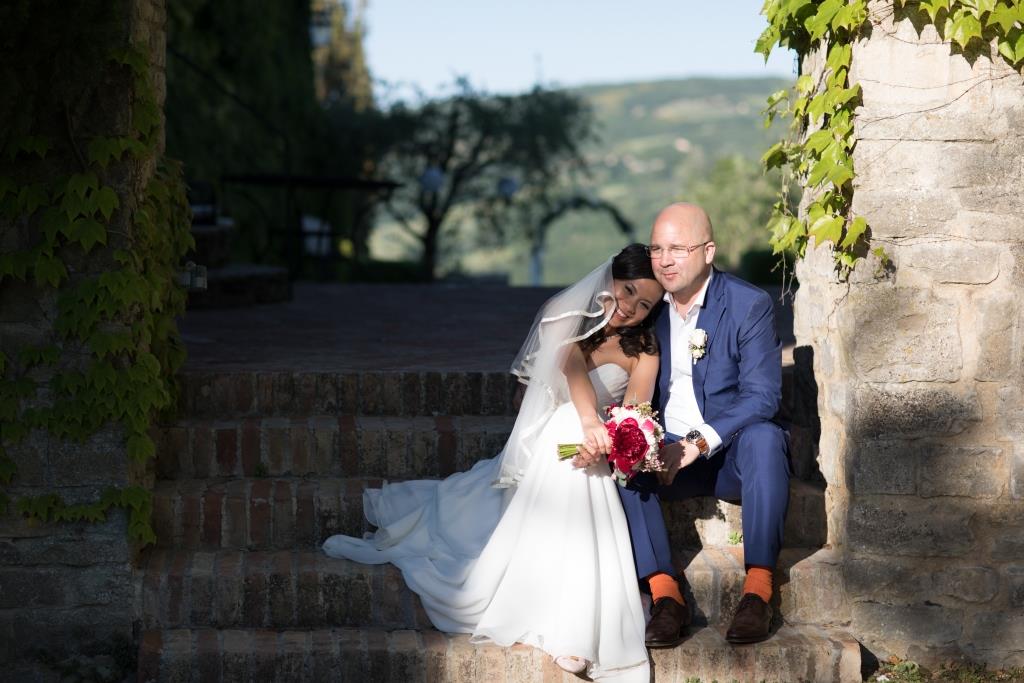 Amy & James – Wedding in Umbria
We just wanted to say again thank you so so much for everything that you did, you went above and beyond what we could have ever expected! You made us feel so at ease through the time of planning the wedding and on the day. When you said you could be our celebrant we couldn't think of anyone better! The flowers and table decorations were more than perfect! All the fine details made our wedding more than what we could have wished for and we can't thank you enough! It really was lovely to meet you Silvia and you are very special and amazing at your job, we were really lucky to meet you and have you as our wedding planner. Amy and James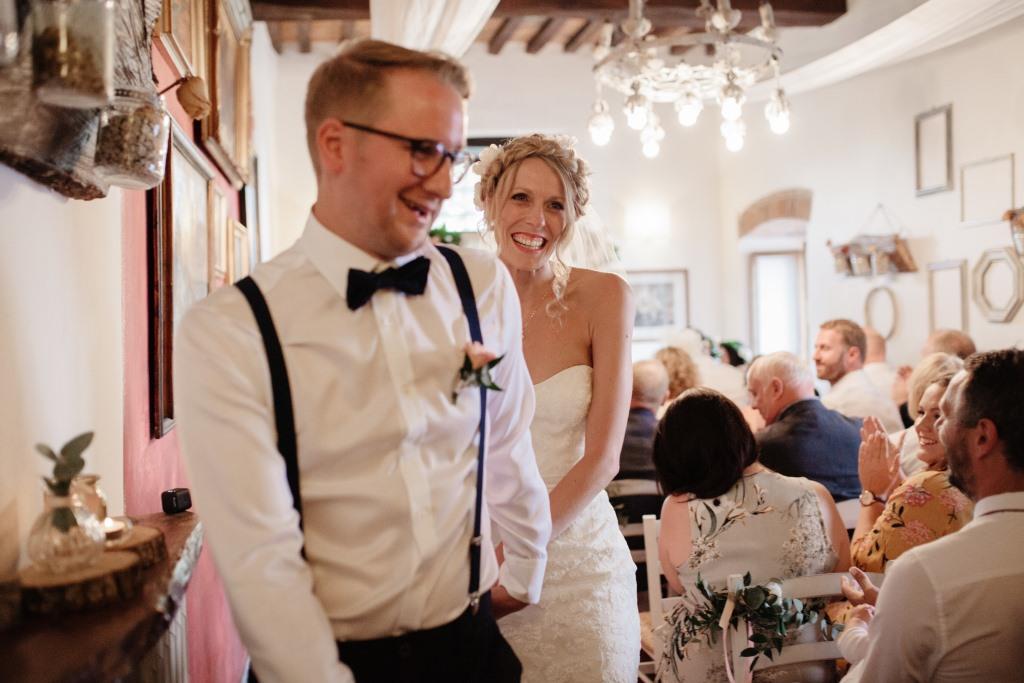 Jessica & Konan – Wedding in Perugia – symbolic ceremony
My husband and I were married in July 2015 thanks to Silvia's diligent and amazing planning. We came from the US to get married in Perugia, Italy and truly had our dream wedding. She took care of every single detail and made sure that we were happy every step of the way. From location to pictures (thanks to Matteo Gagliardoni) we didn't have a worry in the world on our wedding day. I cannot say enough about her know-how and skills as a wedding planner; both the process of organizing and the day of were absolutely perfect thanks to her!
Jessica & Konan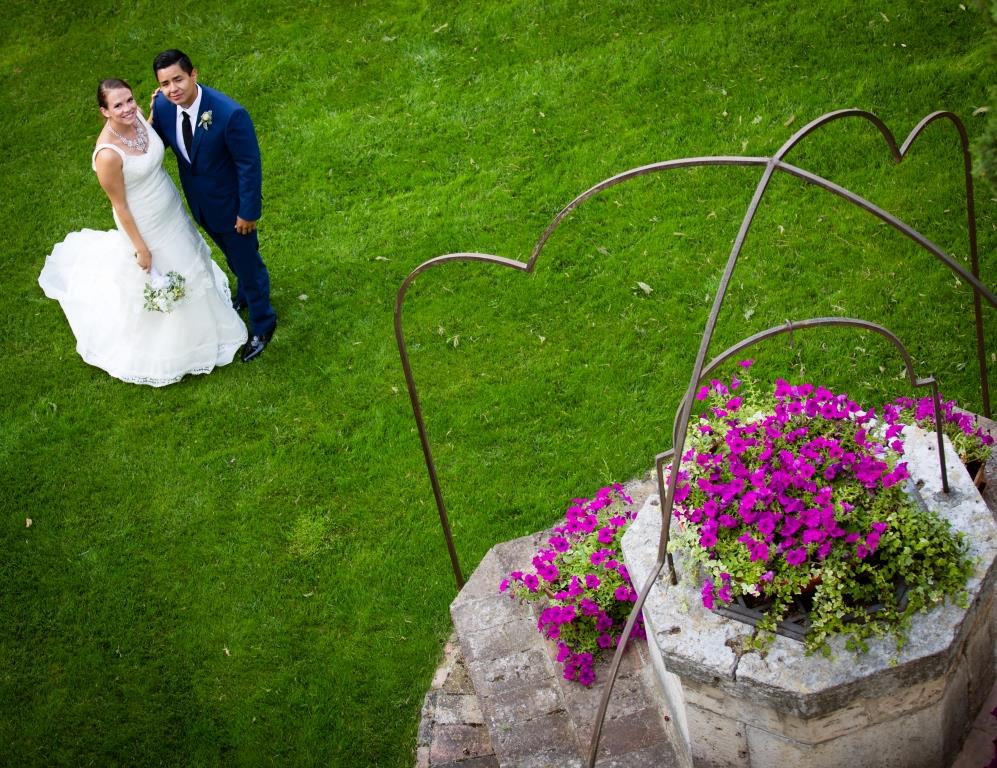 Darryl & Sherri – Wedding in Certaldo – civil ceremony
Hi Silvia,
we just wanted to send you some pictures from our wedding! We were so happy to get our pictures from Angelo and we think they really reflect how happy we were on our wedding day. I also wanted to thank you so much for all your help and for organizing our wedding. It was the perfect day and we were so happy and surprised that every detail fell into place. It was such a relief to not have to worry about the organization of our wedding day and to be able to truly live in the moment and enjoy every glorious moment. We were so very impressed with how easy you made the whole wedding process, from selecting the hall to getting the paperwork, right down to toasting our newly wedding state. We are so happy we chose to get married in Certaldo and we are so happy we chose you as our wedding planner! I have already recommended you to my co-workers and I'm busy trying to convince all of my single friends to get married in Tuscany someday! Thank you again for the amazing wedding day! We will always remember you and smile when we think of our wedding. Best regards from Canada!
Darryl and Sherri Gerrow
Camille & Gary – Wedding in Perugia – symbolic ceremony
Hello Silvia,
Camille and I would like to thank you for all your help and support. We couldn't have done it without you. We appreciated all that you did for us.
The evening was amazingly special and it wouldn't have happened without your help. Thanks again for a day that will live with Camille and I for
a lifetime.
Camille & Gary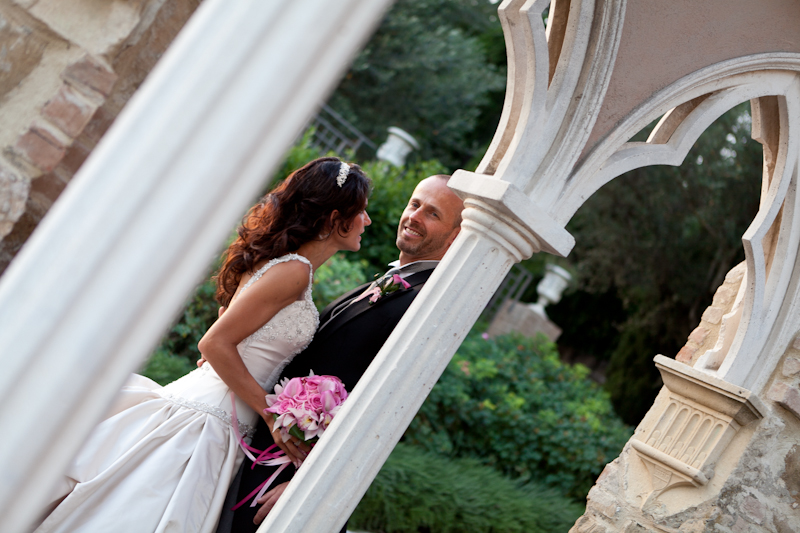 Patricia & Nathan – Wedding in Florence – civil ceremony
Dear Silvia:
Patricia and I would like to thank you for assisting us with our wedding in Florence, Italy on July 25th, 2013. Planning a wedding in another country can be very nerve-racking. All of your hard work in the process gave us confidence in your capability to arrange such an event. As a result, we had the most beautiful wedding that anyone could have imagined. There is not enough room on this paper to tell you how much we appreciate you.
Sincerely,
Mr. and Mrs. Nathan Tanaka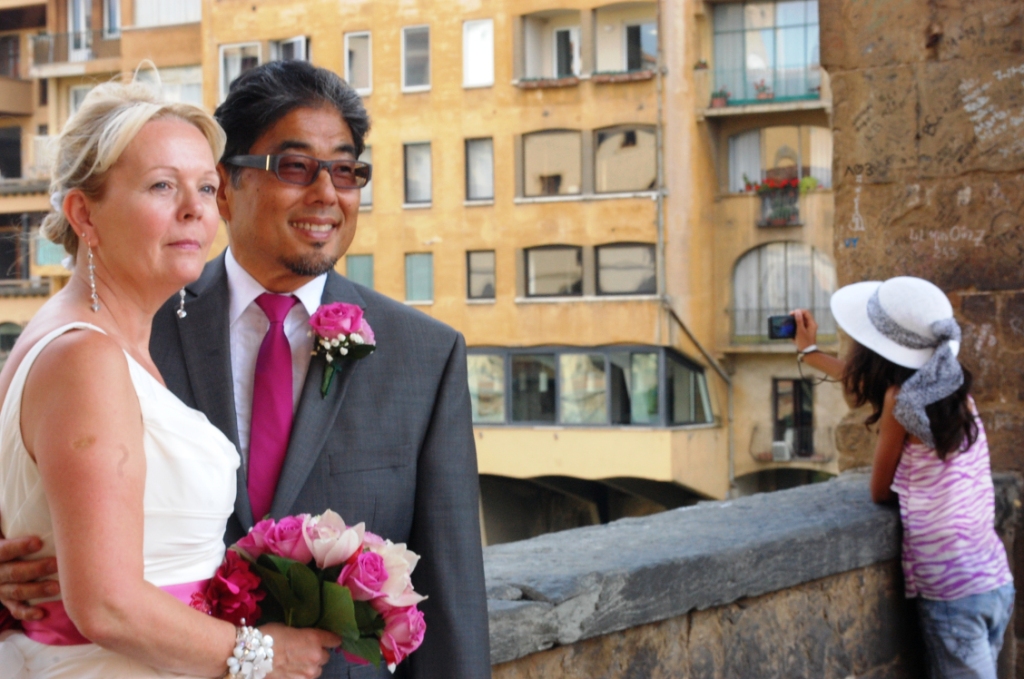 Sandra & Kiall – Wedding in Spello – civil ceremony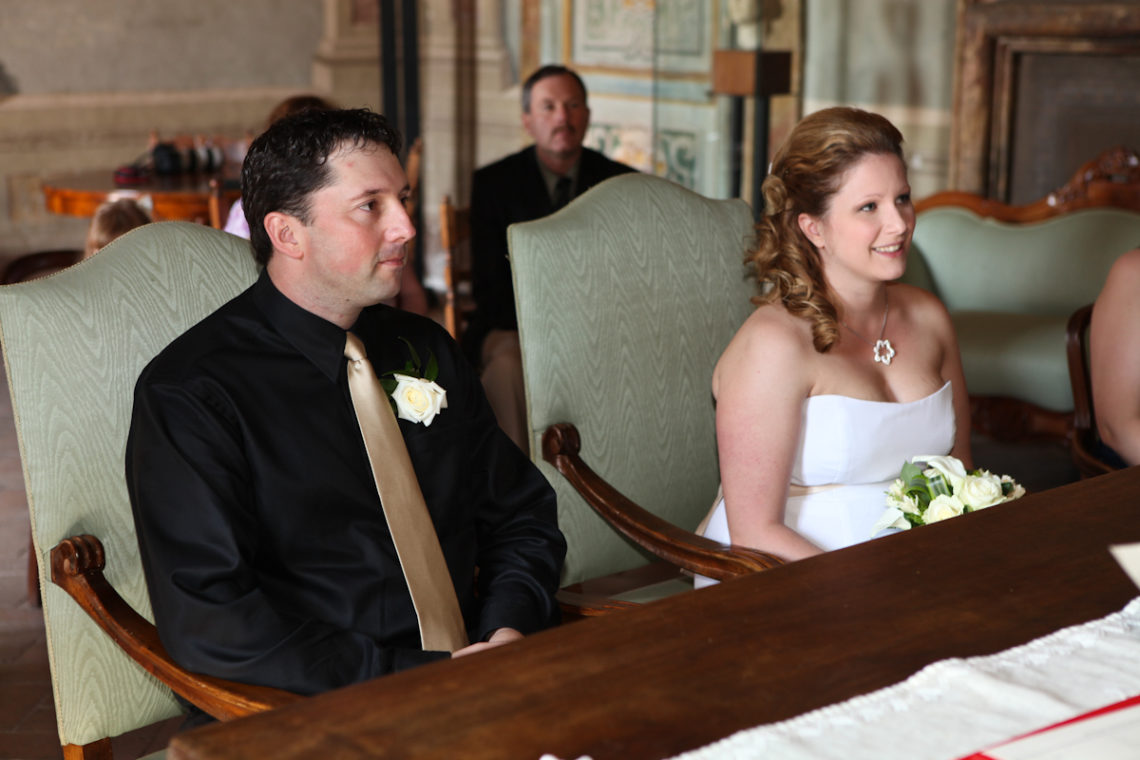 Kelly & Frank – Wedding in Todi – blessing
"Silvia, we are back in the US now and are sad that the wedding is all over! Thank you so much for everything, the wedding went perfectly. We had an amazing time. I especially loved the fireworks!!! Many thanks, Kelley & Frank"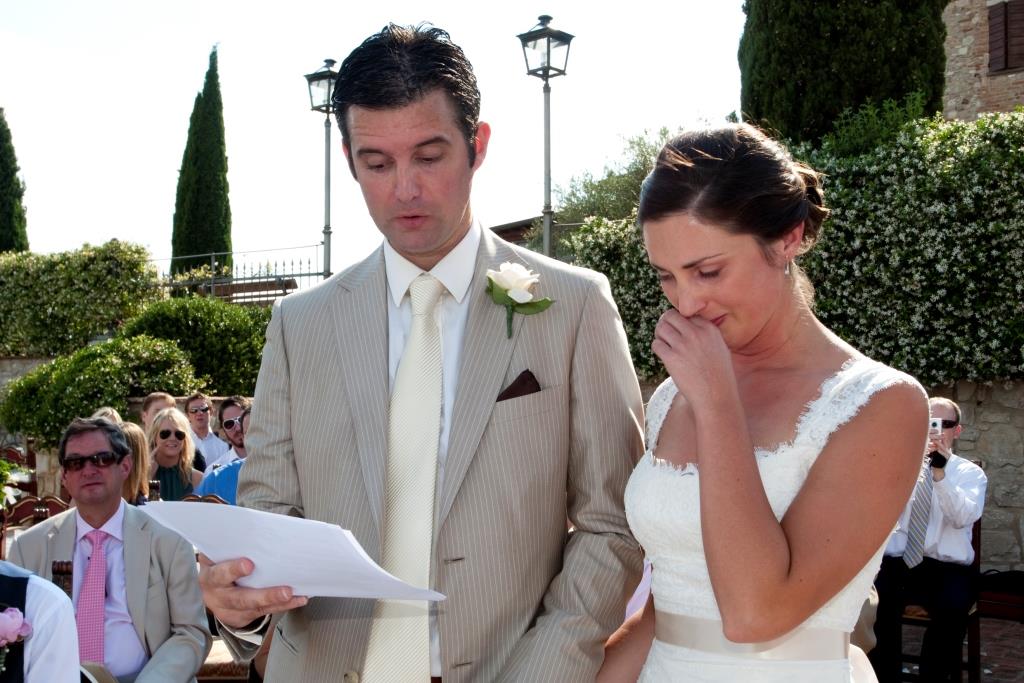 Sinead & Nigel – Wedding in Florence – civil ceremony
"It was our dream to be married in the beautiful city of Florence. However living so far in New Zealand seemed a very daunting task. However once we talked to Silvia she made us realise that our dream would become a reality. From preparing all of the legal document through organising our beautiful ceremony in the historic Sala Rossa they were there with us every step of the way. Thank you Silvia for making the whole day so memorable four ourselves and our family. We will never forget you. Sinead and Nigel"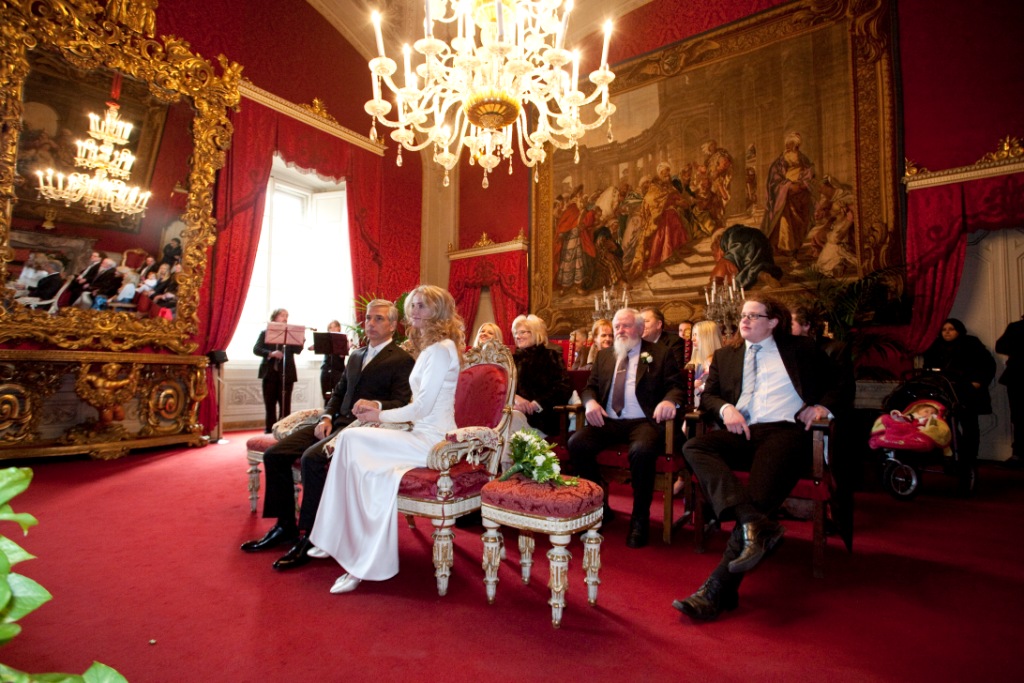 Hugo & Lai – Wedding in Florence – civil ceremony
Hi Silvia,
We are leaving Florence tomorrow and we would like to thank you again for your assistance in planning our wedding. Your professionalism and attention to detail from the planning stage to the big day is greatly appreciated. We would also like to express our sincere thank you to the rest of the team, Diana, Sandra and Giuseppe. We have no hesitation to recommend your service to anyone who is thinking their wedding in Italy.
Hugo & Tan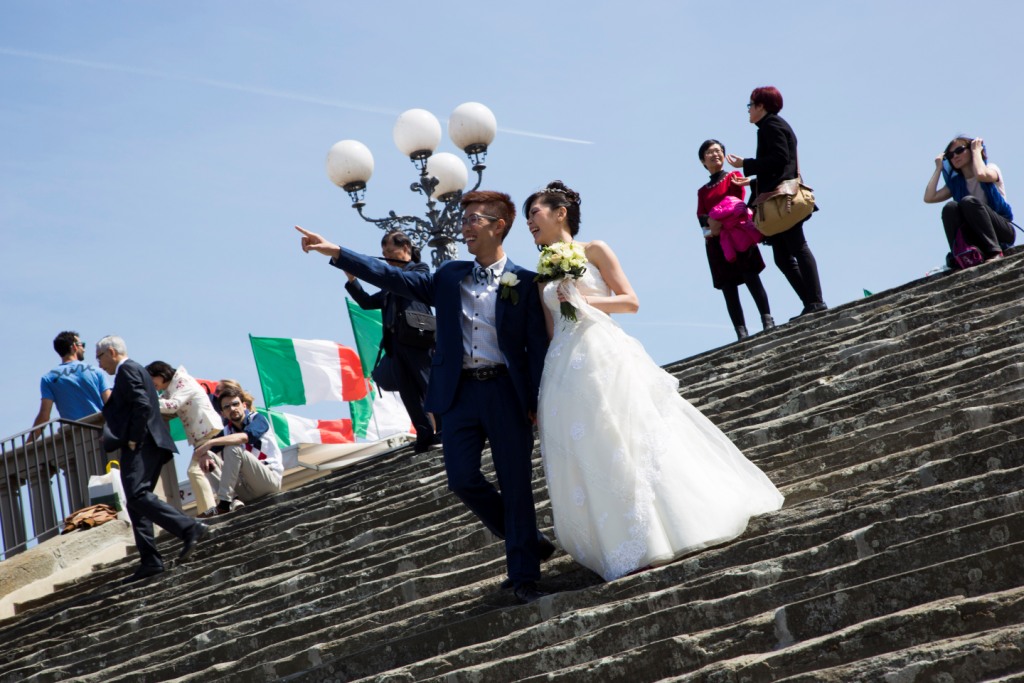 Emma & Craig – Wedding in Tuscany – symbolic ceremony
Dear Silvia,
We have just returned from a fabulous few weeks in Sorrento and Rome – a perfect to end to the most truly amazing weekend!
We hope enjoyed the day as much as we did – we still haven't stopped smiling! My parents and friends also had the best time.
Thank you once again for all your help and support. I will be sure to comment on your facebook page!
Once again, many  many thanks and please stay in touch!
Kind regards
Emma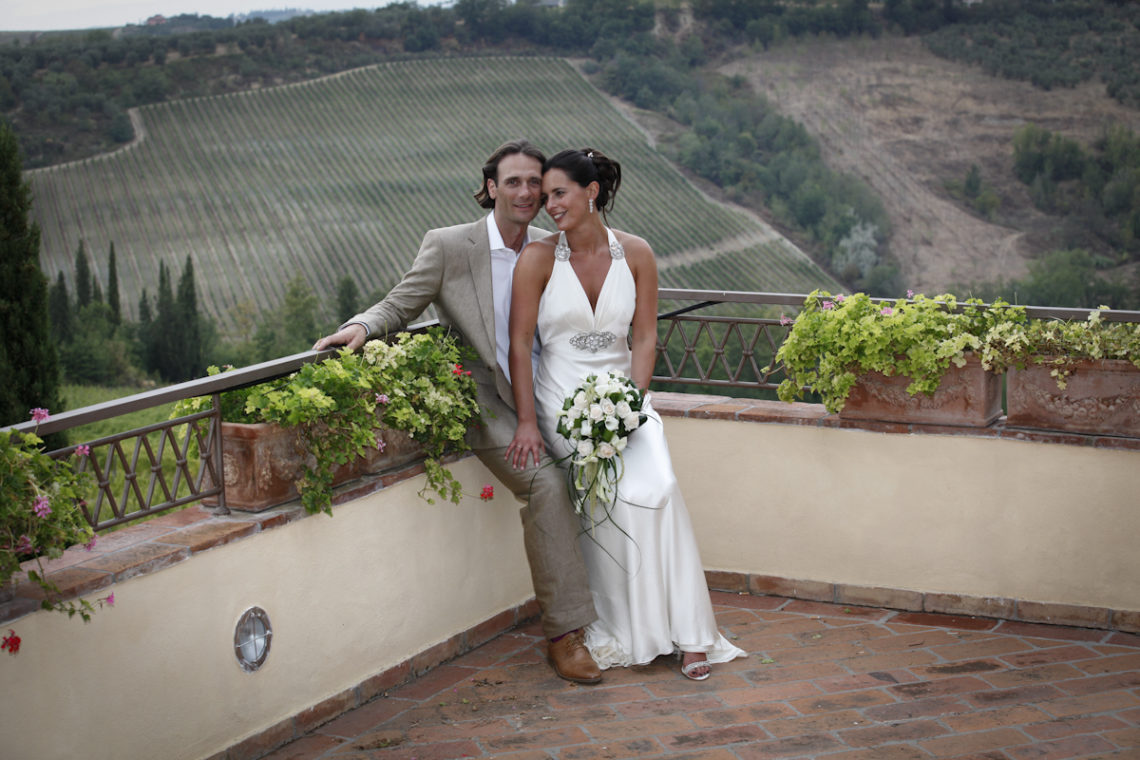 Alice & Nick – Wedding in Florence – civil ceremony
"Hi Silvia, where do I start? I'll start by thanking you again for such a lovely wedding! It was a perfect day – I wish I could do it all again! Alice & Nick"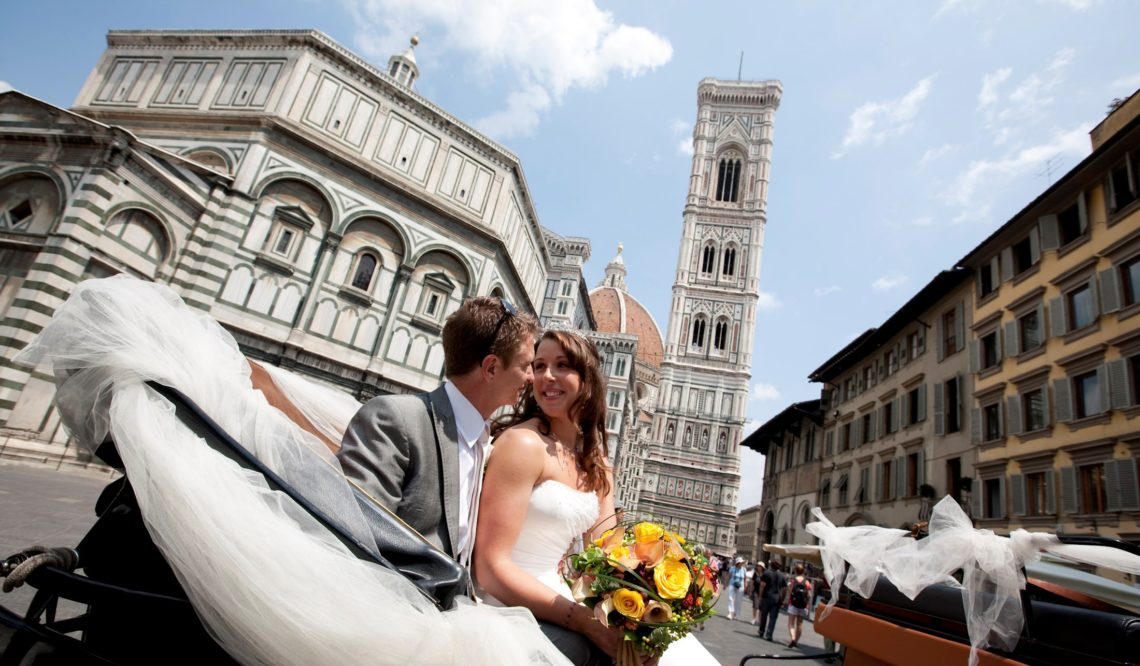 Roxanne & Marlan – Wedding in Florence – symbolic ceremony
"My husband and I got married at a beautiful Farmhouse just outside Firenze. It was the most wonderful and special time we could ever have imagined and Silvia assisted us from start to finish. Planning a wedding in another country could have been very challenging but with Silvia's in providing us with wedding and accommodation venues (within budget), visiting the venue on our behalf and taking pictures, and the numerous emails and telephone calls, it was a real pleasure and a lot of fun! Also, the photographer that Silvia works with, Giuseppe Laiolo, was amazing and so professional! The photos were brilliant! We also found Silvia's price to be very reasonable considering the amount of time spent in arranging our wedding. We would like to thank Silvia for making our wedding so special. We would to reccomend you to anyone wanting to marry in Italy! Ciao and grazie!" Roxanne & Marlan – Cape Town, South Africa.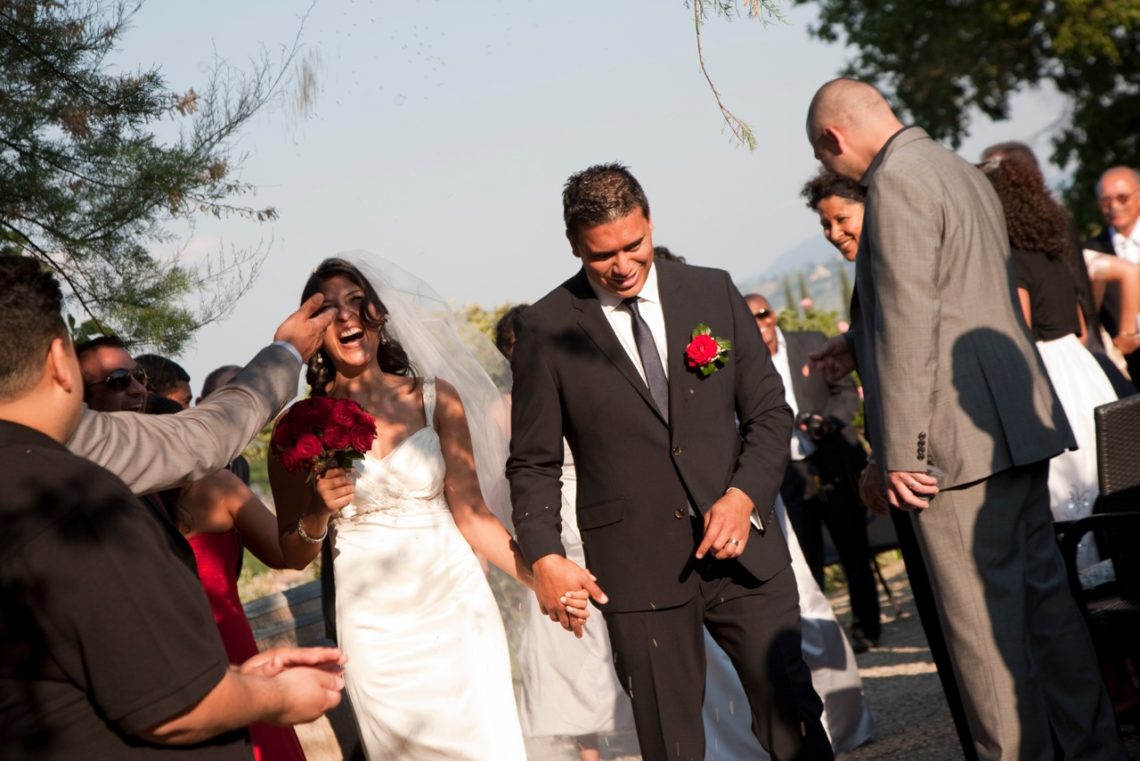 Madie & Aaron – Wedding in Corciano – civil ceremony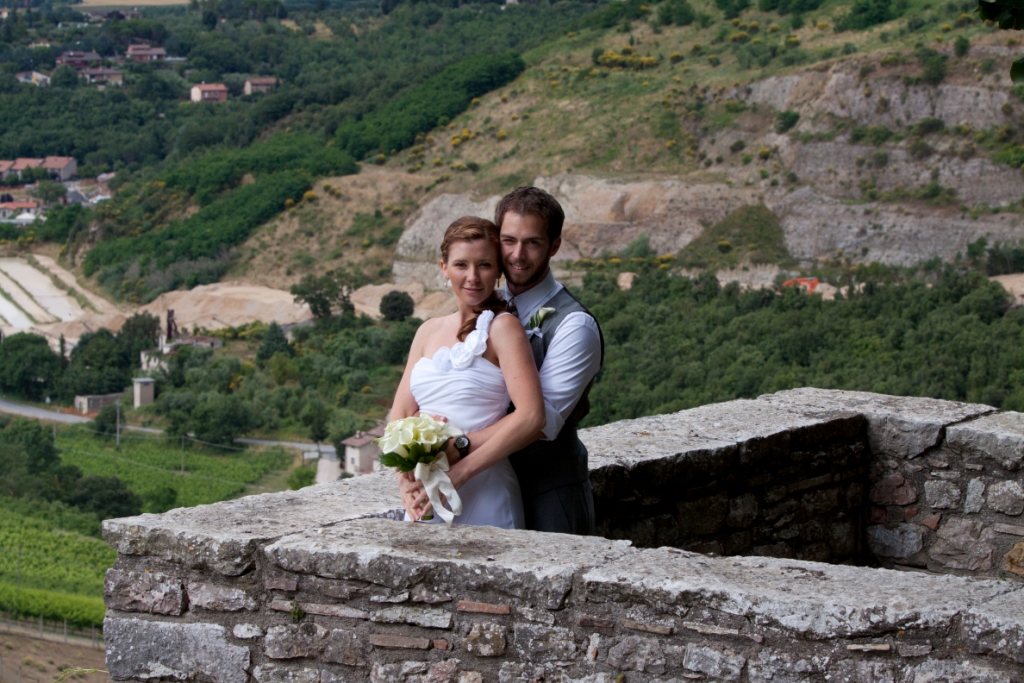 Karli & Craig – Wedding in Corciano – civil ceremony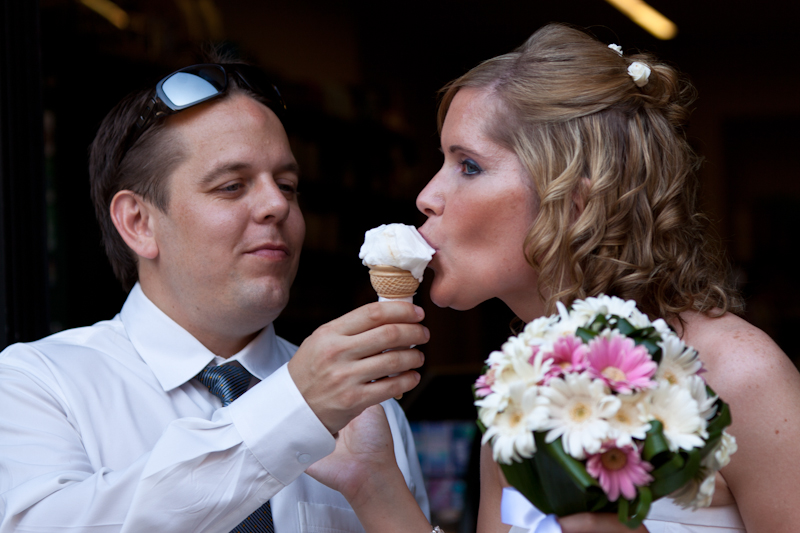 Jemma & Ian – Wedding in Tuscany – civil ceremony
Hi Silvia
We hope you are well? We just wanted to drop you a quick email to thanks you again for our amazing wedding which you put on for us a year ago on 1st June. We can't believe the first year has past and all our friends and family all wish that we were out there again this year for another unforgettable time. Everyone who was there said it by far the best wedding they have ever been too and we thing so too!!!
Thanks again. By the way the photos on your website from our wedding look fantastic!!
All the best
Ian & Jem xxx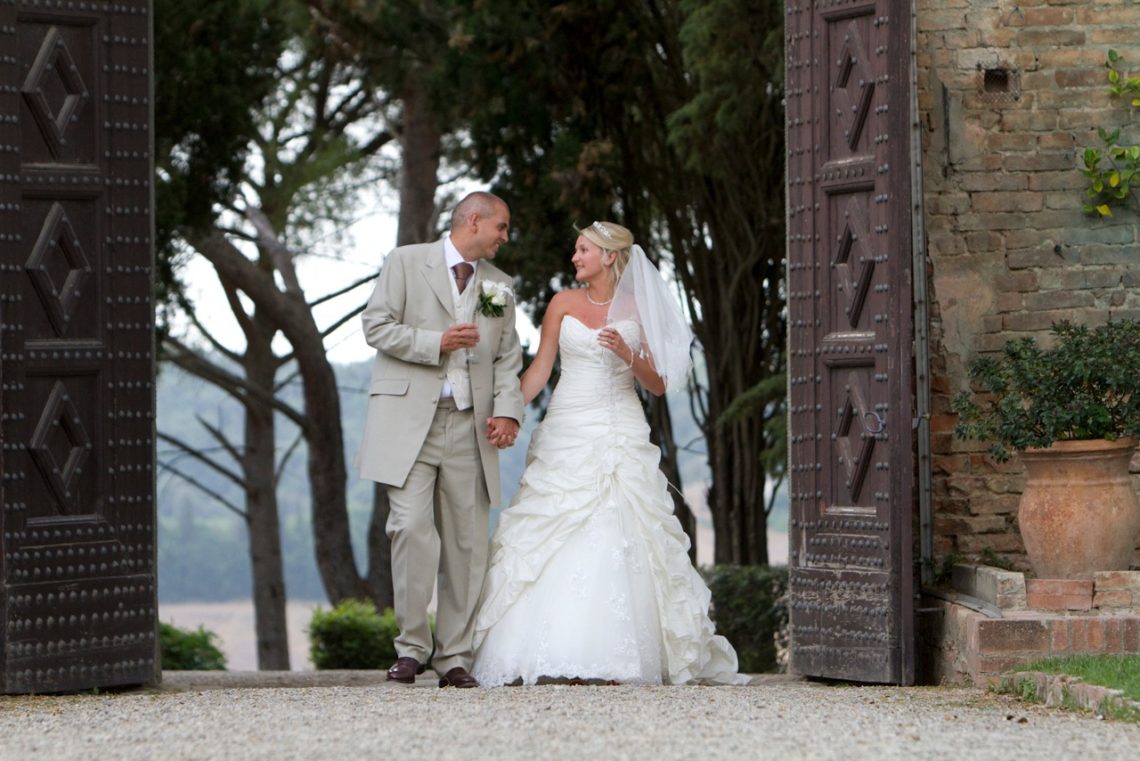 Brandi & Mark – Wedding in Tivoli – symbolic ceremony
"Dear Silvia, you give so much of yourself in the kindness you show and lives you touch. That's why you deserve a heartfelt "thank you" and a wish that all the goodness you share comes back to you. Thank you for all your work & encouragement! Please accept this "Dream catcher" from our hearts. May you continue to let good dreams be true filled with love! Brandi & Mark"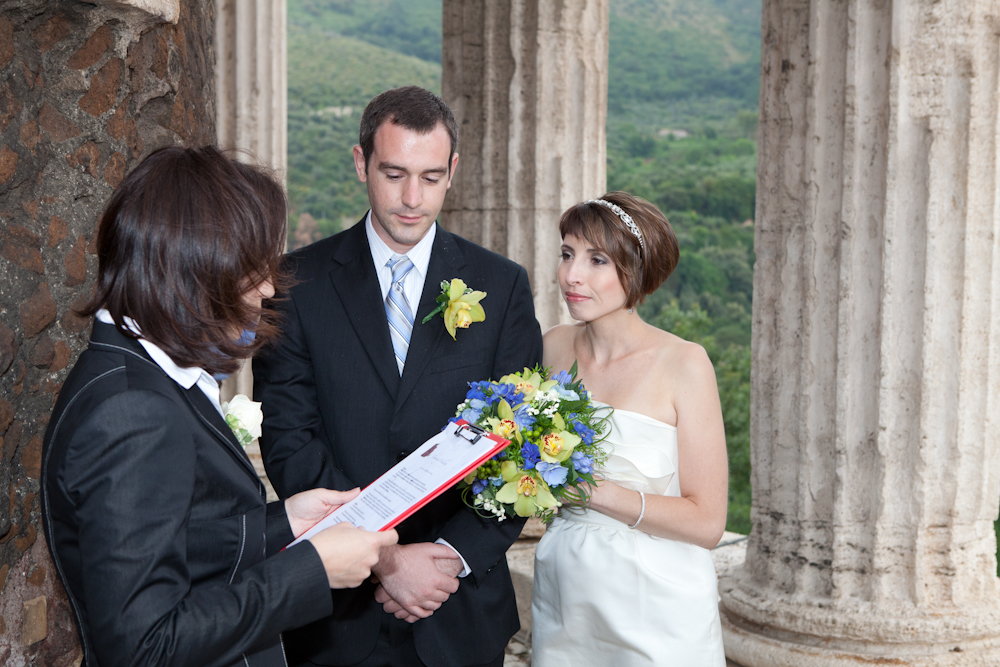 Brenda & David – Wedding in Rome – symbolic ceremony
Dear Silvia,
I would like to thank you for making David and Brenda's wedding a complete success. You were absolutely wonderful from start to finish. The location you choose for the ceremony was beyond their dreams and the coordinator and the photographer were both professional and lovely people. Your services are worth every penny and I wish you great success. As a professional wedding planner myself, I appreciate the hard work and attention to detail that your company provided. Thank you. I would be very happy to recommend your services to anyone planning a wedding in Rome. You are wonderful!
All my best,
Anne Lanier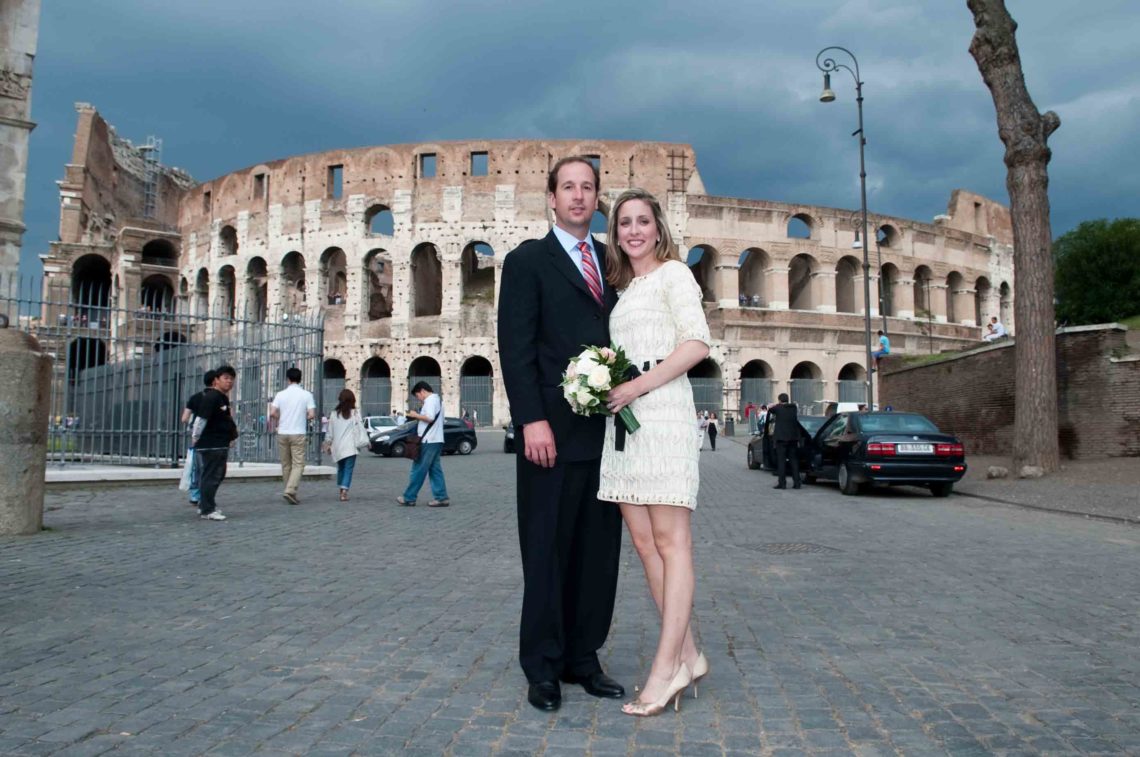 Cathy & Paul – Wedding in Corciano – civil ceremony
"Thank you soooo much! We really appreciate everything that you did! It was an amazing  day in a beautiful country! Thanks again! Cathy & Paul Tyson"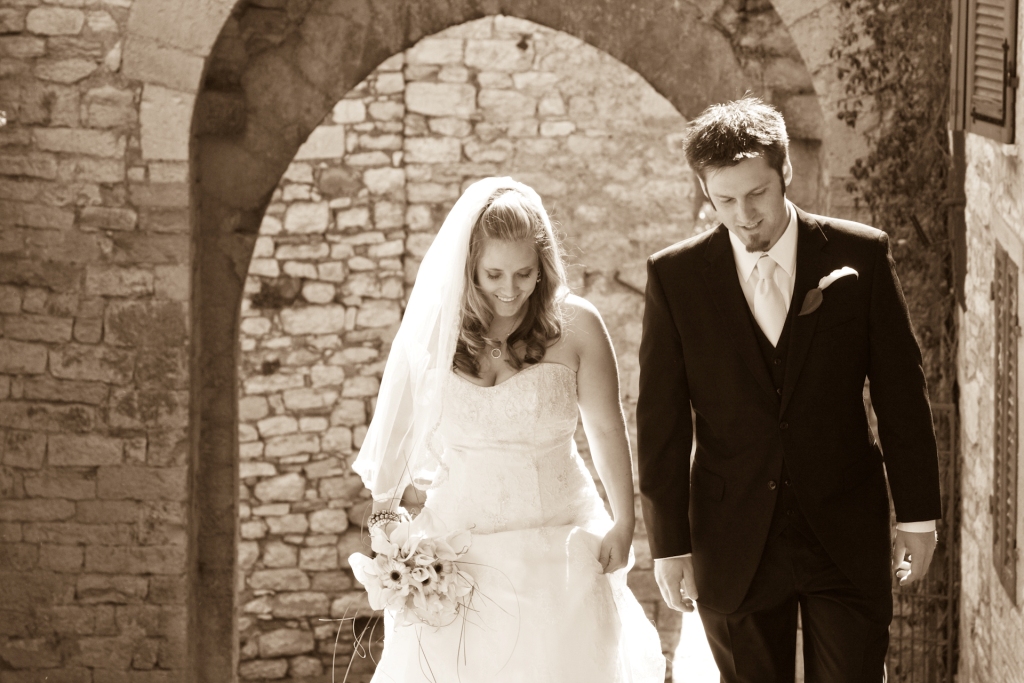 Diane & Colin – Wedding in Spello – civil ceremony
Hi Silvia,
thank you for planning and sharing our special day. We had a wonderful time and have some beautiful memories..We would certainly recommend "Siweddings in Italy". Very best wishes and happy wedding planning.
Diane and Colin. x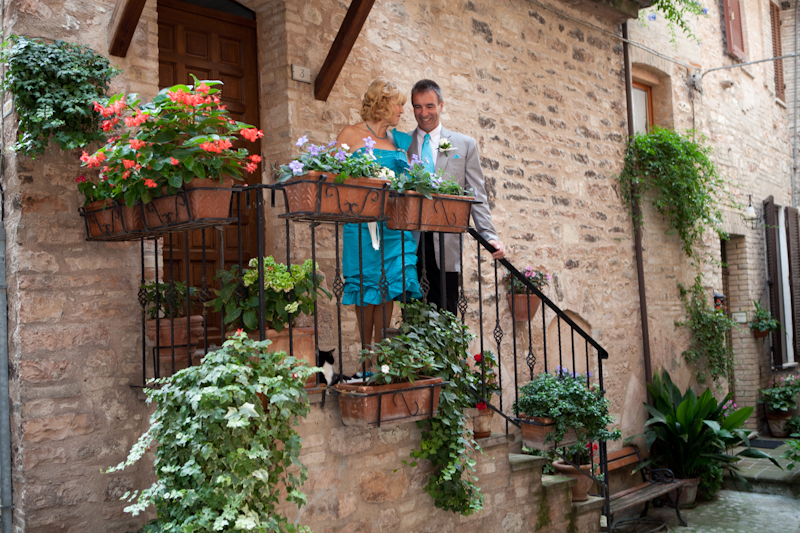 Kamille & Kadri – Wedding in Rome – symbolic ceremony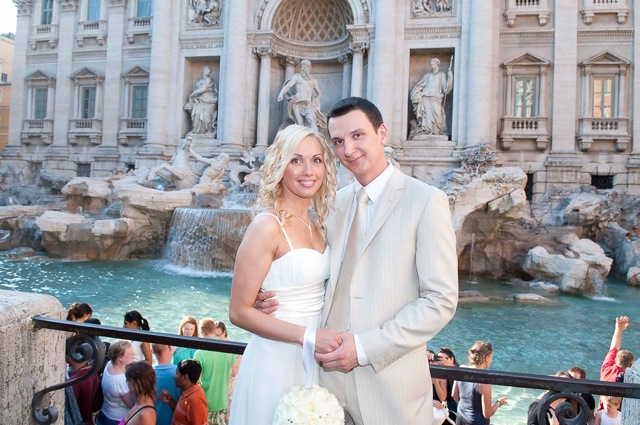 Karen & Matthew – Wedding in Rome – symbolic ceremony
Silvia,
Ciao! Karen and I are doing really well, we are having a civil ceremony tomorrow in Canada.
We have been quite busy. We would like to thank you and your colleague for all the help for our wedding in Rome.
It was quite romantic and just what we were looking for, nice and relaxed. I will be sure to write about what a great service you provided us on tripadvisor once we get settled down.
Cheers,
Matthew y Karen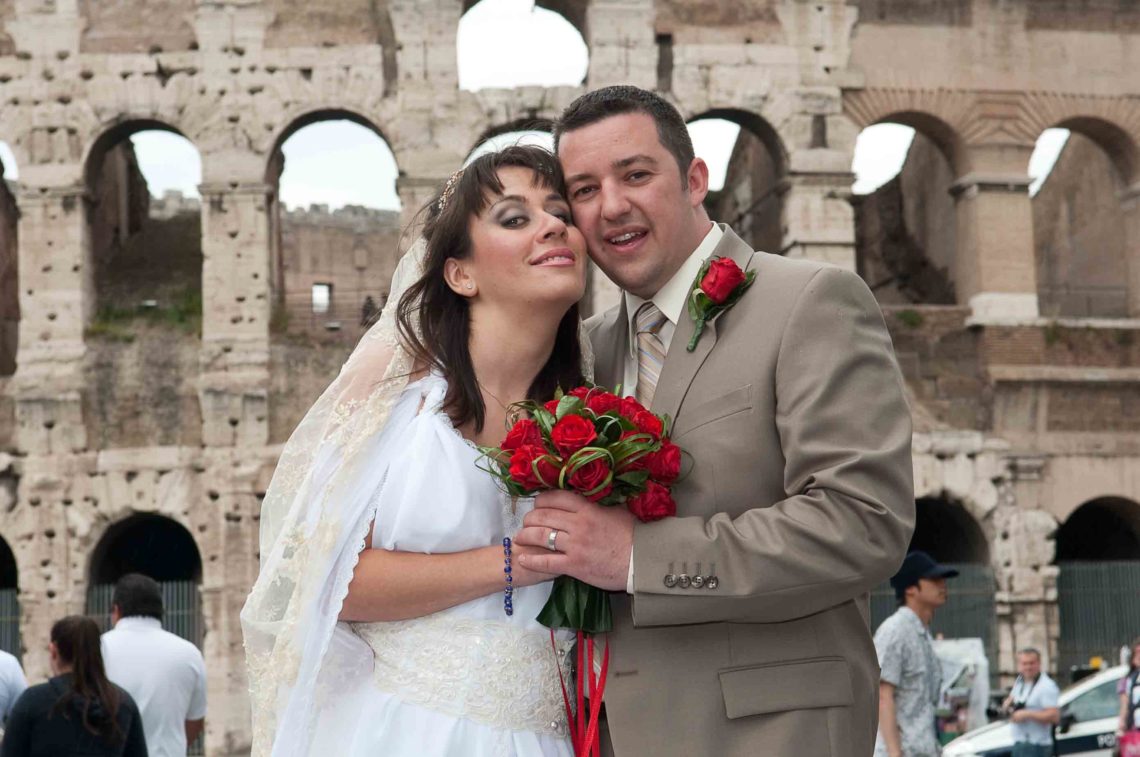 Sarah & Ryan – Wedding in Corciano – civil ceremony
"The location was absolutely beautiful and our ceremony was wonderful.
Silvia was immensely helpful and accomodating, assisting my wife and I in selecting a photographer, preparing the necessary paperwork and finally
organizing witnesses and translators for the wedding day itself. We would recommed working with Charming Weddings to anyone planning a wedding in this beautiful little town".  Sarah and Ryan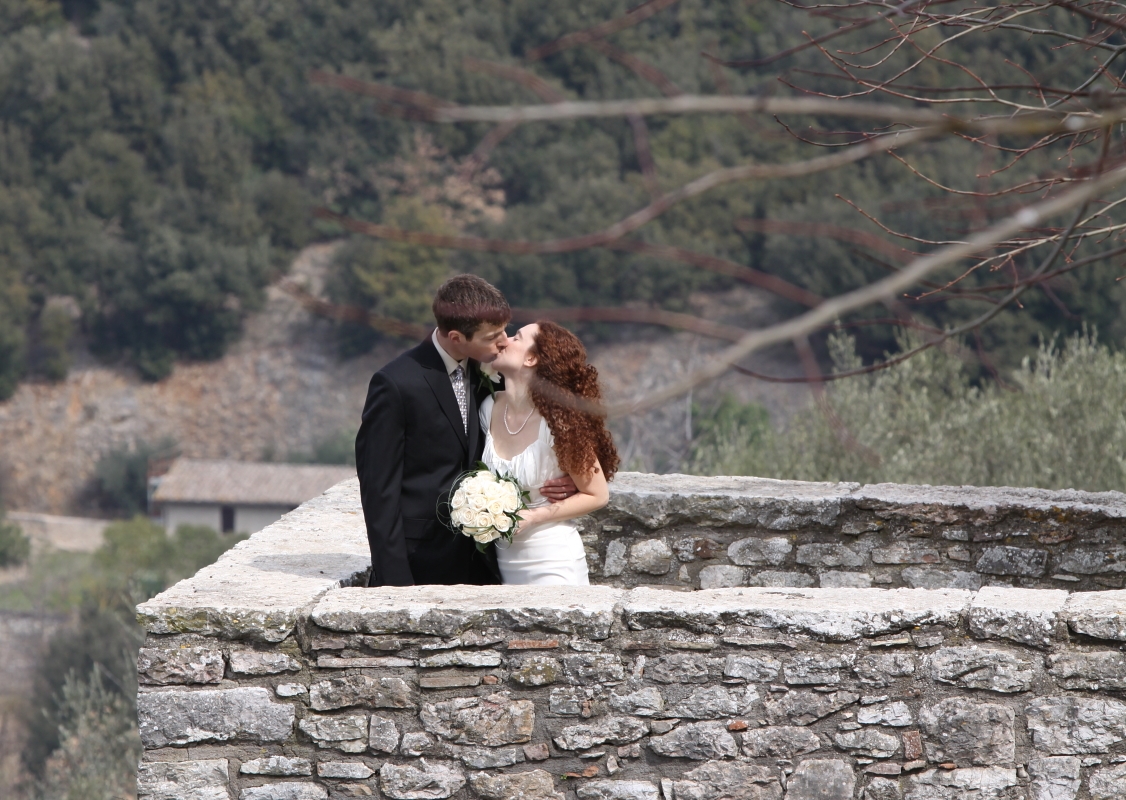 Anna & Juri – Wedding in Castiglione del Lago – civil ceremony
"its was greatest day in my life and I want to say many thanks for dear Silvia Todini who organaised our wedding!
She is amazing! All services were be in a high classes. She was being with me all time when I needed her, all time when we prepared our big day! So wedding goes without any problem and with maximum pleaser for us and for our guests. In the wedding day Silvia was thinking about all and we had fun!) Also I want say thanks to our florist who made wonderfull table and Silvia's dauther who returned from Belgique to help.
Exepsional I want to say about great prepared documents. We legalise it in Russia very simply and fast.
Thank you for all!!! " Lebedeva Annafor your Russian Sposas)) -"Это был самый лучший день в моей жизни и я хочу выразить свою огромную благодарность нашему организатору Сильвии Тодини! Она очень нам помогла! Все сервисы работали по высшему классу: банкет, флорист, документы, музыка итд. Она была на связи в любое время, и всегда была готова помочь. На свадьбе мы с мужем просто наслаждались и не думали ни о чем, всем занималась Сильвия. Это очень здорово и мы смогли действительно с удовольствием провести время! Хочется сказать отдельное спасибо нашему флористу – декор был просто замечательный!
Также хочется отметить, что Сильвия подготовила для нас все документы и в России мы быстро и легко поставили штампы в русские паспорта без каких либо проблем! Итальянское свидетельство о браке везде принимают!
Желаю всем удачи! И спасибо огромное" Лебедева Анна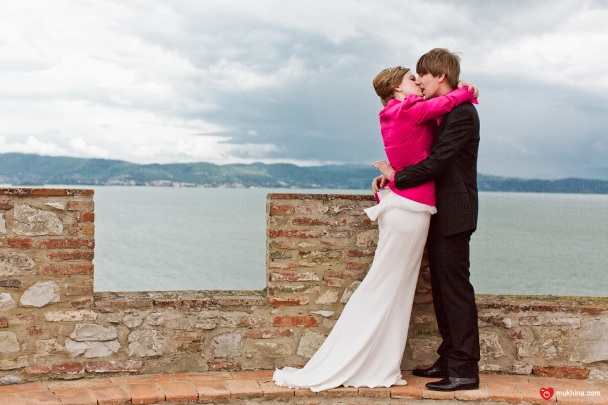 Kate  & Ben – Wedding in Anghiari – civil ceremony
Hi Silvia,
Thank you so much for last week. We had a great day and everybody commented on how lovely everything had been. I look forward to receiving the marriage documents.
I have attached some photos!
Thanks again for all your hard work, please let me know if I need to do anything else!
Love Kate and Ben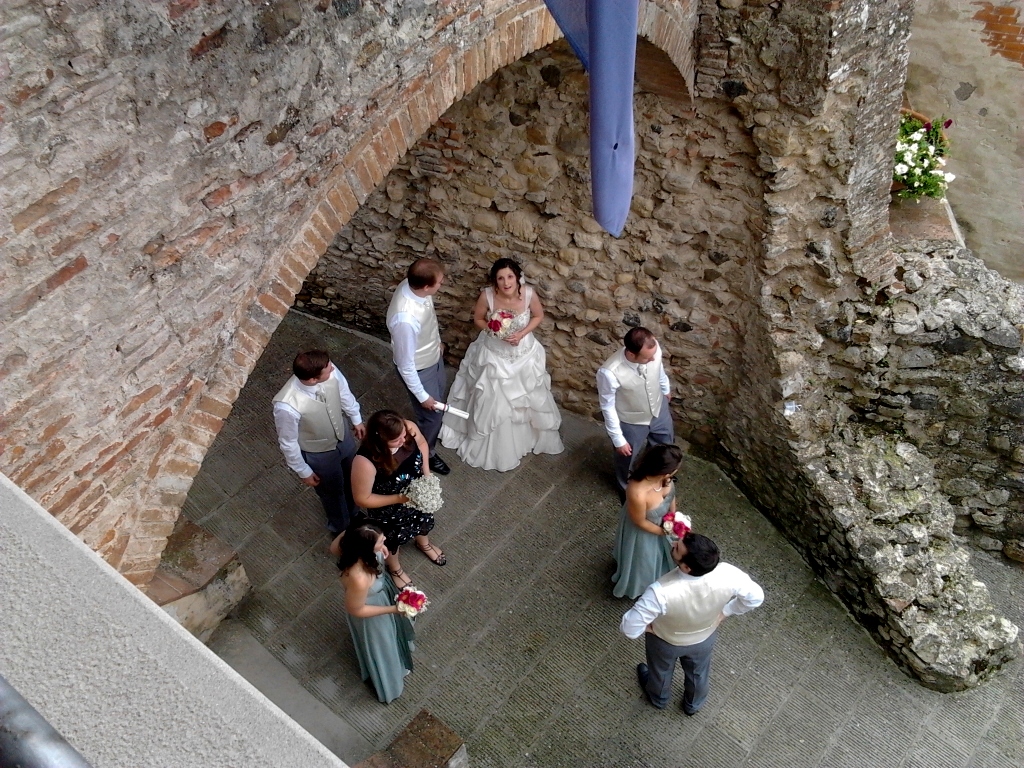 Sophie & Mark – Wedding in Assisi – civil ceremony
My husband and I got married in Assisi in march 2013 and found Silvia through an online search about 6 months before.
Silvia made the whole process trouble free and helped us every step of the way from sorting out the paper work to finding a perfect photographer for our special day. We even had a bottle of prosecco after the ceremony!
Everything about our day was perfect and can not thank Silvia enough for everything that she did for us, we would highly recommend her services to anyone thinking about getting married in Italy!
My husband and I will be returning in march next year for our anniversary and we can't wait to meet up with Silvia again, and see a lot of friendly faces as the locals are all amazing and so friendly!
This really was a day that we will never forget and feel truly blessed that we were able to have such an amazing experience and Silvia will always be a part of that.
Thank you again for all of your hard work and for going that extra mile to ensure that we had a wonderful day.
Lots of love,
Sophie and mark x