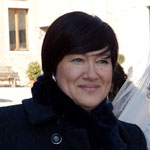 Silvia Todini
+393395761385
I always worked in administrative roles, but some time ago I understood that I would have liked to change, that I would have liked to do a job with more personal involvement, although I didn't know what kind of job I was looking for.
Now I think this is the right job for me, I have the possibility to get in touch with a lot of people and I really love to pay attention to each little thing and build a special ceremony tailored made for every couple.
I live in Umbria with my family and think this is definitely the right place for me. I like Umbria, its hills and its atmosphere and hope you will decide to get married here, even if I'm happy to work in other regions as Tuscany for example. Hope to be your Italian wedding planner!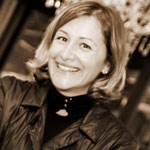 Letizia Renzi
+44 7870449530
Letizia Renzi has a degree in economics to the arts culture and communication in Milan, for several years has worked in the organization of events and especially supported the work of several wedding planners in the province of Ancona and Abruzzo. He attended the advanced course the only wedding planners recognized from AIOM (Association of Italian weddings) to improve and deepen his knowledge. Experiment and is constantly updated by attending courses of various kinds. Letizia will welcome you and will be ready to listen to your needs, will try to fulfill your desires, so you can enjoy only the bright side of your event.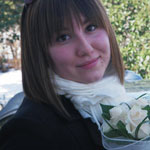 Martina Vinti
+32 484 643906
Martina has a Master in psychology in Brussels, and even if she arrived in this world recently, immediately showed her capabilities and her concreteness.
After an internship with our agency has been entrusted to the French couples management view her proclaimed knowledge of the French language.
Always ready to get excited about facing a new project will be at your side to realize together a fantastic Italian wedding!