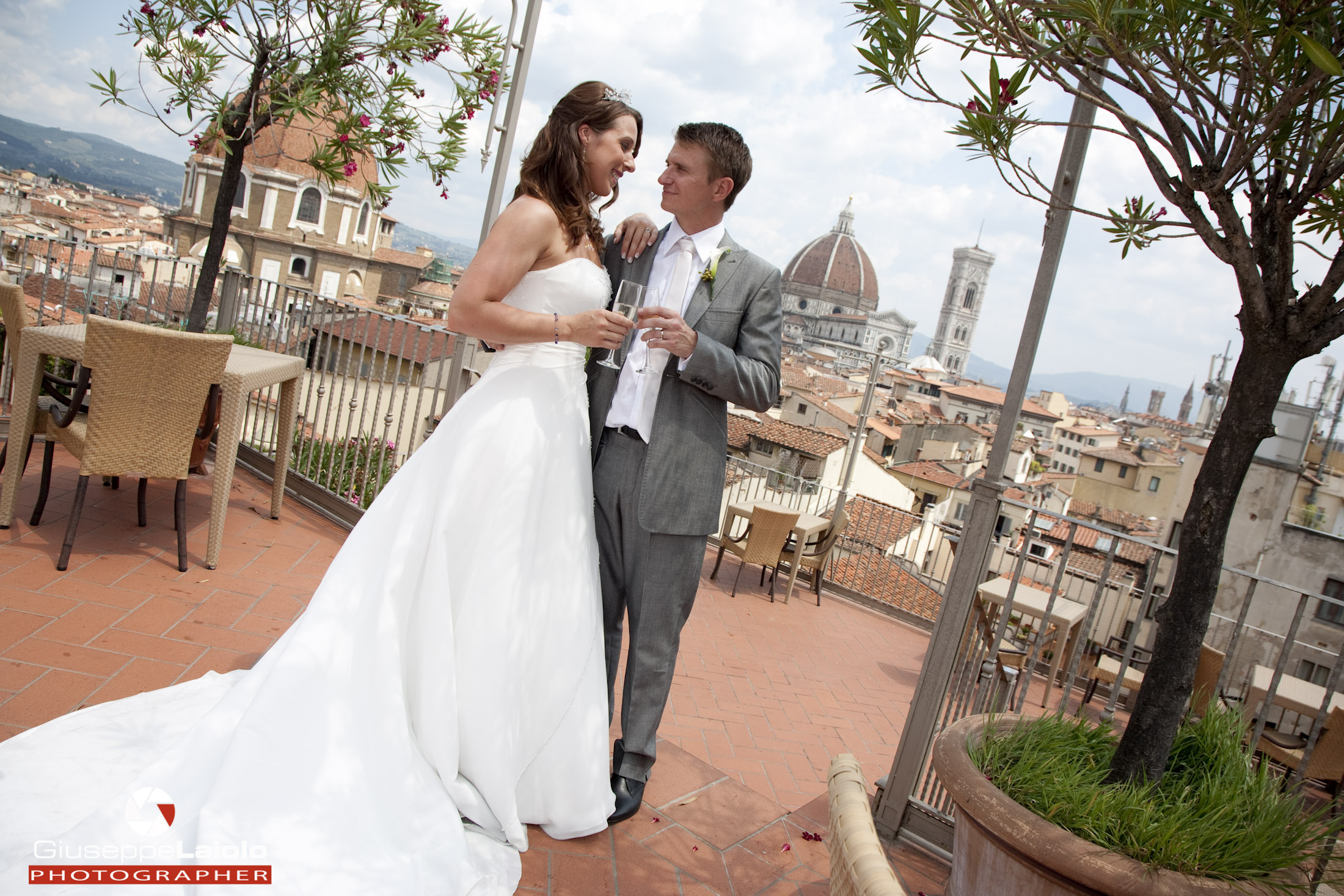 The history of Florence has passed through this Elegant Hotel becoming contemporary, it greets you in true Florentine fashion and accompanies you, keeping pace with your desires.
The elegant decor blends discreetly with modern comforts, harmoniously merging the past and the future. a few steps away from the historical center, this elegant hotel, allows you to be able to reach riding in a carriage, Palazzo Vecchio, where having an unforgettable civil ceremony.
After the wedding you can enjoy the beautiful view from the terrace, and have a wonderful dinner, with great food and toasting together with your guests.
No problem to accommodate all of your guests.