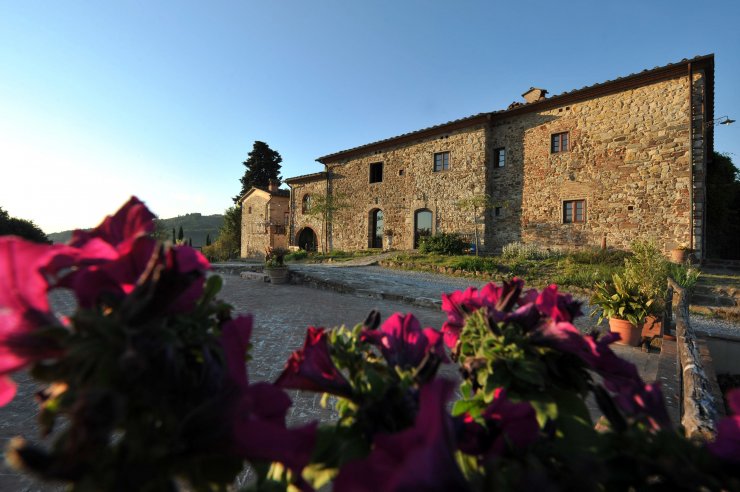 Dream about a wedding in a Tuscan Country House, it is the ideal place for your wedding in Italy if you are looking for a typical place, good wine, excellent accommodation and relaxing atmosphere.
A few kilometers away from Florence and Pisa, between the hills, with panoramic views and unique landscape.
The rolling Tuscan hills, vineyards, walks through the woods, an excellent red wine to sip at the sunset, relaxing by the pool enjoying the peace and scents of the countryside, this gives you the welcome you at the Tuscan Country House.
Warm hospitality and simple style, along with the good food of the Tuscan tradition, makes this Country House the perfect setting for your Italian wedding.
Expertly renovated, comfortable furniture, simple but careful management, you can have your outdoor reception, by the pool, with an unforgettable atmosphere and delicious food!
The Country House can accommodate up to 50 guests giving the possibility to share even the wedding preparations and to face the whole event with serenity and calm. The attentive and efficient staff will work for you to spend a great holiday and make your wedding memorable.
Contact us and we will be glad to give all additional information on this typical Tuscan venue, for your Wedding in Tuscany!