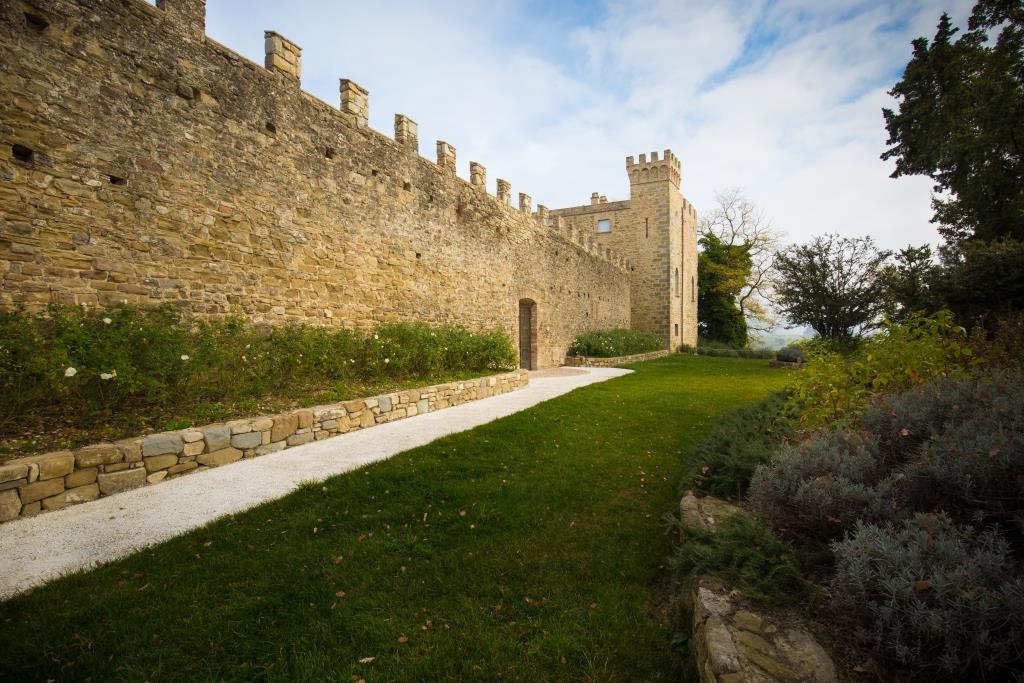 I personally selected this magnificent Ancient Castle and I think it's the perfect place for a romantic getaway! For all those couples who dream of a romantic getaway in Italy to exchange promises of love and say "I do" in a magnificent and unforgettable setting: rolling hills and an ancient castle! The Castle was built in the twelfth century by a historic Umbrian family, which belong from 1097 until the end of the sixteenth century.
Restored over the years, the castle retains Guelph crenellated walls, a tower, a courtyard with an ancient well connected to the subterranean, and apartments with frescoed rooms.
Its massive ancient building dominates a fertile agricultural extension by rich vineyards.
Today guarded treasure recognized by the cultural heritage, the castle is the emblem of the wine tradition of the territory, perpetuated and embellished by the Cellars of the current owners.
Frescoed ceilings and strong walls, fireplaces and stunning halls, breathtaking view and enchanted atmospehere a lot of emotions will enrich your wedding of traditions, history and charme. The Castle can host up to 10 guests and there you can have your civil ceremony on the ground and catholic ceremony at walking distance in a cosy little church.
The wedding reception can be held outside in the main courtyard or in the garden with infinity view, will give you so much memories. You will be delighted by the fantastic wines from the cellar of the Castle, what else?
I dealt with the owners the perfect package that can't wait to share with you and start building together your unforgettable wedding in Italy.
Contact us at : info@siweddingsinitaly.com