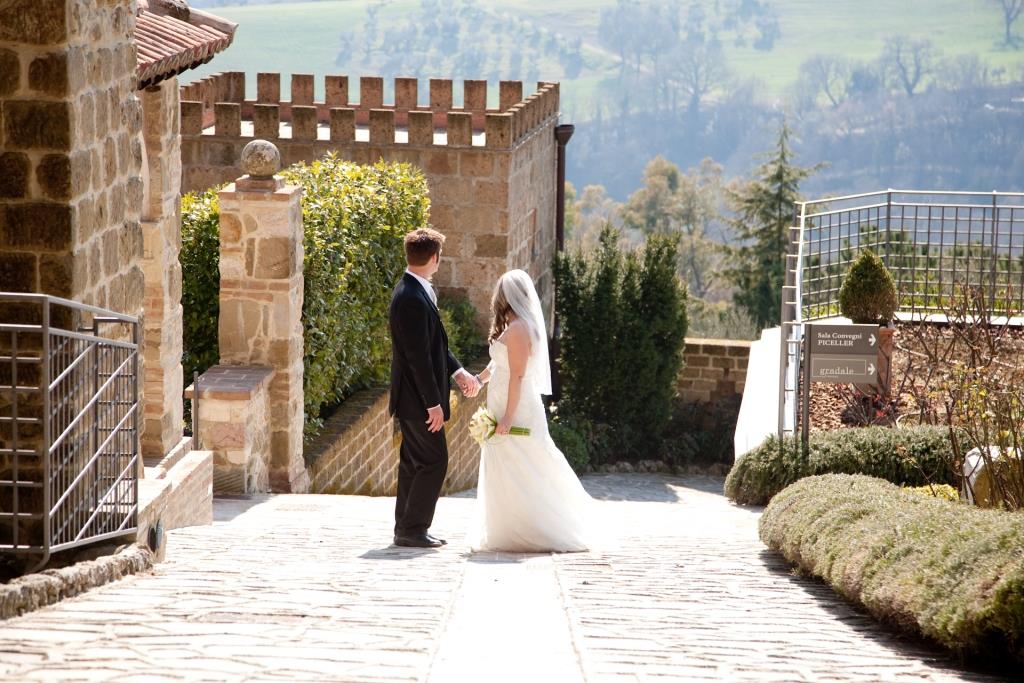 Wedding in a Castle – Perugia Castle
If you are dreaming about a wedding in a Castle this is the right place for you. This Castle, from 1200, is situated on a hill with panoramic view over the valleys between Assisi and Perugia. This idyllic residence in the Umbrian countryside, is a real jewel – a treasury of art and splendid ornate salon and frescoes. The enchanting bedrooms and suites ot this picturesque period residence also evoke the fascination of a rich historical past. Spacious and confortable, each one different from another and unique, knowingly furnished in style respecting the original use of each area. The fascinating exterior exalts a welcoming and romantic atmopshere with luxuriant gardens. Pine nad evergreen oak trees surround the historical residence, the park and the lovely open-air swimming pool. The restaurant with typical Umbrian cuisine. enriched by full selection of wines, a summer terrace where guests can dine with a view of Perugia, a bar with fresco and a large fireplace, a treasured library and the wellness area complete the pleasure of a relaxing stay.
A secluded garden is available for your symbolic ceremony with an amazing view on the valley. Perfect for your elopement, a lot of couples decided to get married there, so romantic!!!