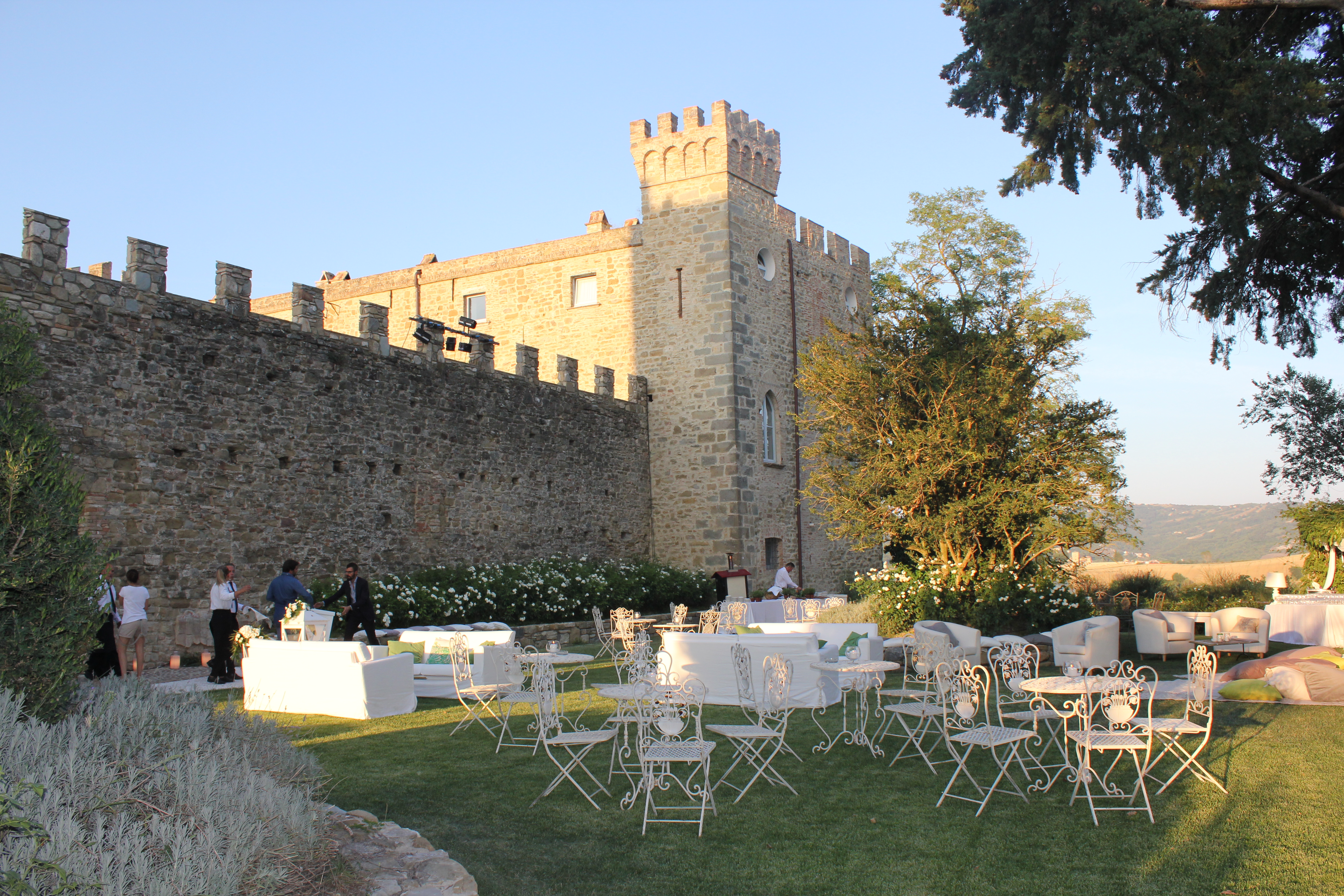 Get married in the Ancient Castle in Umbria, it will carry you into a fairytale world and your dream will become reality.
The Castle was built in the twelfth century by a historic Umbrian family, which belong from 1097 until the end of the sixteenth century.
Restored over the years, the castle retains Guelph crenellated walls, a tower, a courtyard with an ancient well connected to the subterranean, and apartments with frescoed rooms.
Its massive ancient building dominates a fertile agricultural extension by rich vineyards.
Today guarded treasure recognized by the cultural heritage, the castle is the emblem of the wine tradition of the territory, perpetuated and embellished by the Cellars of the current owners.
The castle has elegant rooms decorated with frescoes on the ceilings for your events and private parties.
The warm and reserved halls welcome guests in the atmosphere of the year 1097, the enchanting lights of the fireplace, important frescoes, the sobriety of the settings expressing all the sophistication of the place more suitable to your most important events.