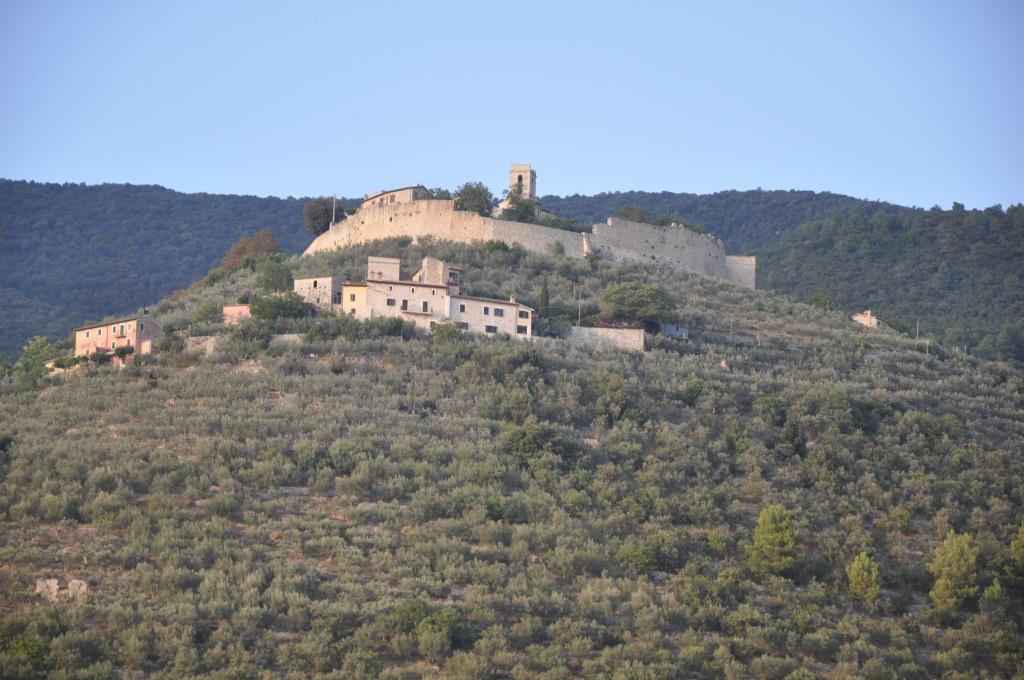 Close to Spoleto there is a small fortified town, heavily known for the beauty of its springs that were the inspiration of many poets and writers and the early Christian temple nominated UNESCO World Heritage Site.The territory is composed of two parts: Campello Alto, fortified village developed around the castle, and Campello Basso, where is the beautiful church of Madonna della Bianca.
The castle, built in the tenth or eleventh century by the Baron of Burgundy Rovero of Champeaux, still preserves its walls. Just a single gate marks the access to the village, where welcome you the church of San Donato with a fine wooden altar in Baroque style, and the Town Hall.
The real jewel of this area is represented by the Clitunno springs, excellent destination for a day out and for those looking for a bit 'of refreshment from the summer heat! The sheet of clear water, fed by underground springs, is surrounded by dense vegetation of willows and poplars that give to the place a charming and romantic atmosphere.
Not far from the sources there is the church of San Salvatore known as the Temple of Clitunno, small chapel in the form of early Christian temple, it consists of a cell preceded by a classical porch, inserted in the World Heritage List of UNESCO, testifies to the presence of Lombard civilization in Italy and it is among the oldest examples of sacred Umbrian art.
Nearby is worth a visit the castle of Pissignano. Built on a slope around the ninth century, it has a typical plant triangular and still preserves the perimeter of its walls nested by powerful polygonal towers. In this area you will have the chance to see high peaks, green valleys, magnificent forests of oak and beech forests and small villages of stone perched
Walking outdoors, play sports and watch all the processes necessary for the production of the precious extra virgin olive oil is certainly a unique opportunity. Dishes with truffles and for food lovers fish … The crayfish and trout grilled with truffle sauce are typical dishes of the local restaurants: a real treat for your palate! Civil wedding can be held in the Wedding Hall or outside in a beautiful terrace overlooking the valley with a spectacular view and mountains in the back. Contact us for further information for your romantic wedding in Campello sul Clitunno!