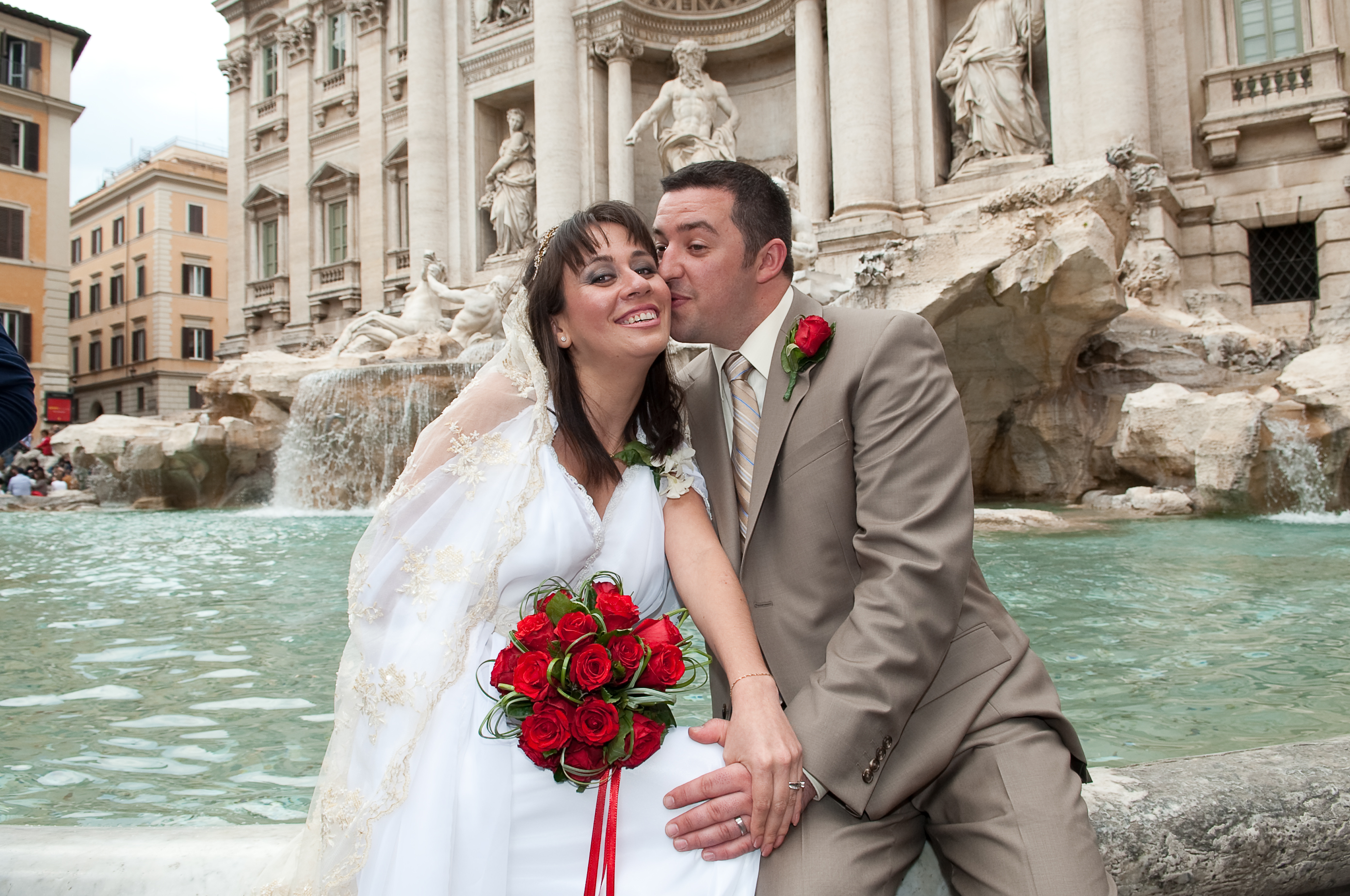 So many couples dream of getting married in Rome, the Eternal City, the Dolce Vita, kissing with the Trevi Fountain as frame, declaring eternal love!
We often receive requests from couples who want to crown their dream of love to get marry or renovate their vows under the sky of Rome.
For our romantic couples we found the perfect location for an intimate wedding in Rome: a terrace overlooking The Roman Forum with The Campidoglio in the background. Can you imagine anything more romantic?
After the ceremony a car waiting for an unforgettable photo tour: Coliseum, the Vatican, the Spanish Steps, what else?
Please contact us for your romantic elopement in Rome and we will be happy to build your custom package.