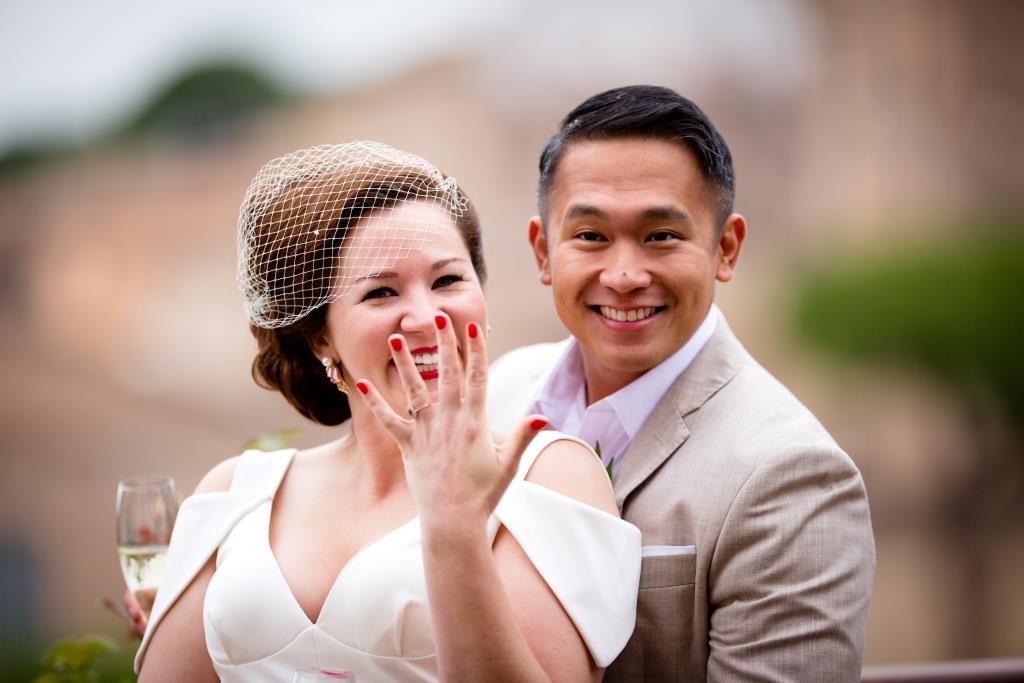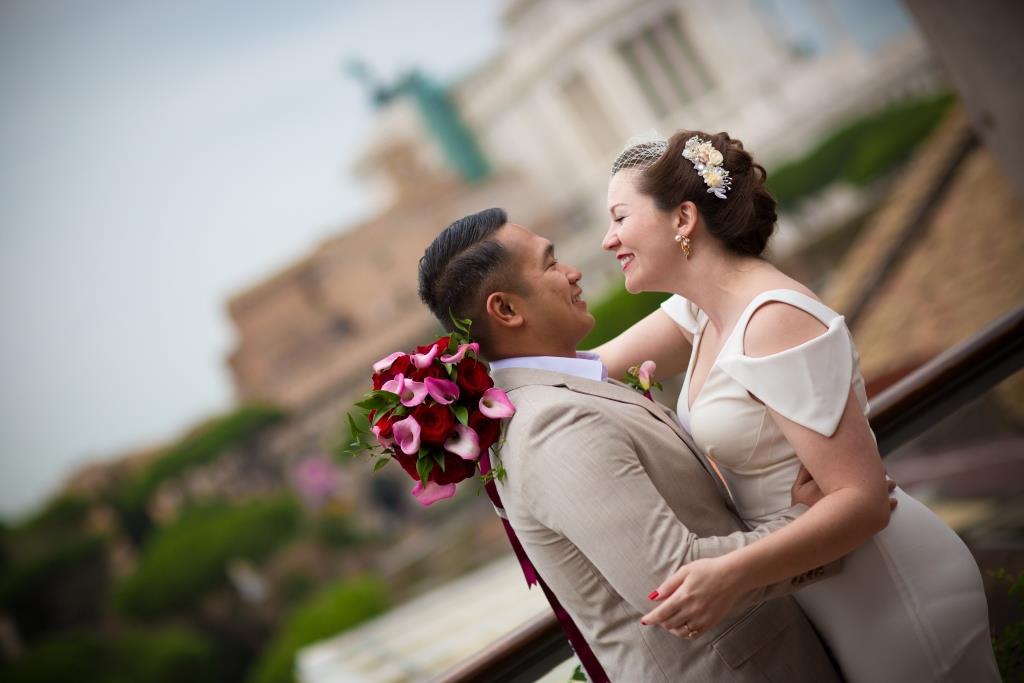 Simplicity, elegance, love, charm: all in one day…. Rome is amazing and there you can experience all those things to make your wedding unique and unforgettable!
Read what Susan & Jon think about their wedding in Rome by SiweddingsinItaly:
Before my wife and I arrived in Italy, Silvia was very good about staying in contact with us regarding our wedding. We were a little hesitant and worried, but Silvia did not disappoint. Our wedding was perfect! The venue Silvia had picked was beautiful, and we couldn't have asked for a more beautiful and unique ceremony! Silvia was very attentive and made sure that everything that happened on our wedding day was perfect! She even accompanied my wife and I on the photographic tour! I would recommend "Si Weddings in Italy" to anyone wanting to get married in Italy! Silvia will not disappoint! Thank you again Silvia for ensuring our wedding day was perfect!