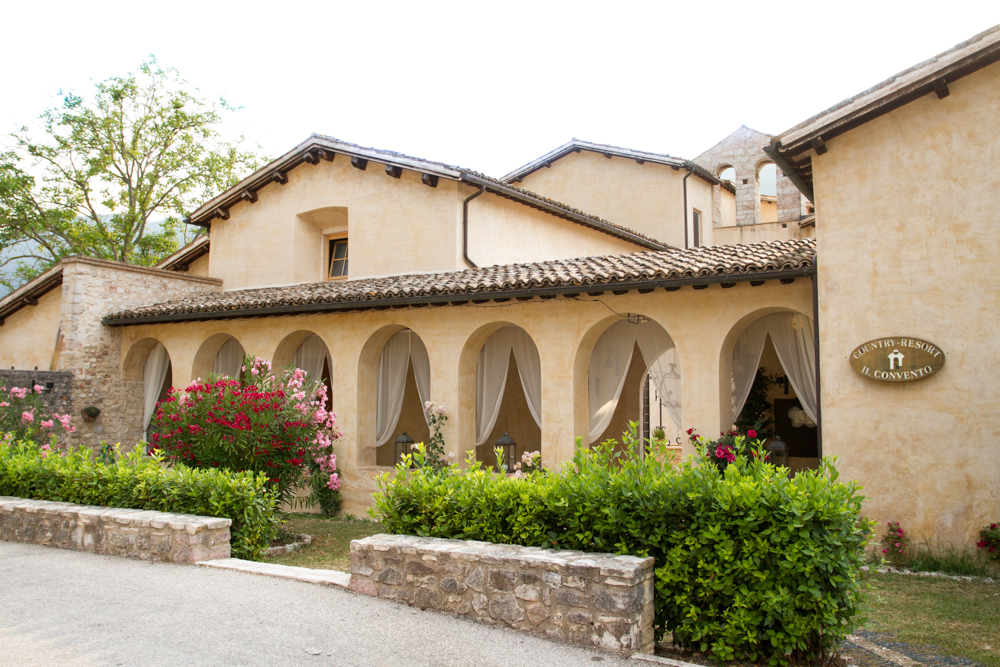 Your Big day will become a dream if you choose to celebrate your wedding in this enchanting venue close to Spoleto, Umbria.
Accommodation and reception are in the Old Convent, center of spiritual life in the valley since the thirteenth century.
The Umbrian mysticism remains in 12 rooms and in frescoed halls, all rooms are spacious and comfortable with pretty fornitures and high quality standard of hospitality.
The medieval church of the village will be the perfect place for your catholic ceremony, one of the beautifiul halls or the ancient cloister can be the frame for your civil ceremony.
The cloister and the rooms will make magic your reception and the roof terrace will delight your guests.
Contact us for information and reservation : info@siweddingsinitaly.com