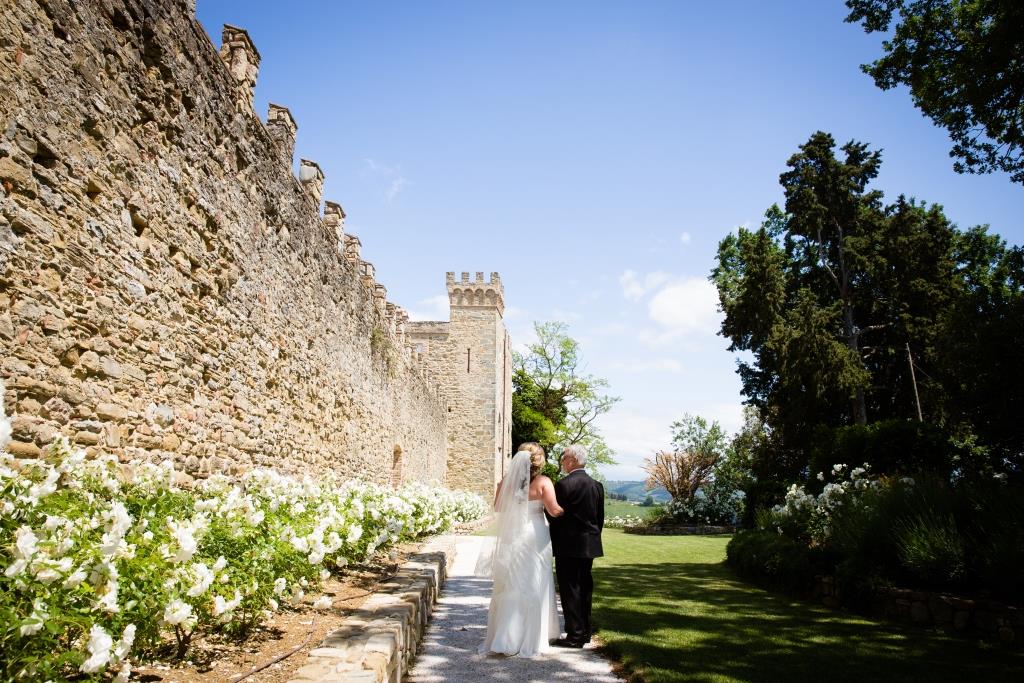 I have a personal story to tell… a week ago today, my new bride, De and I, eloped… the story began a month earlier, after celebrating our 83rd month anniversary, by going out on a date, and at dinner, eating dessert first. Wouldn't it be cool, to get married on our 84th month, 7 year anniversary of our being together? One thing lead to another, and before we knew it, we'd hired a wedding planner SiWeddingInItaly.com, and Silvia was a jewel. The outcome was landing in Florence via Paris, renting a car and driving out to a small town Assisi, where we stayed in a 500 year old huge family villa.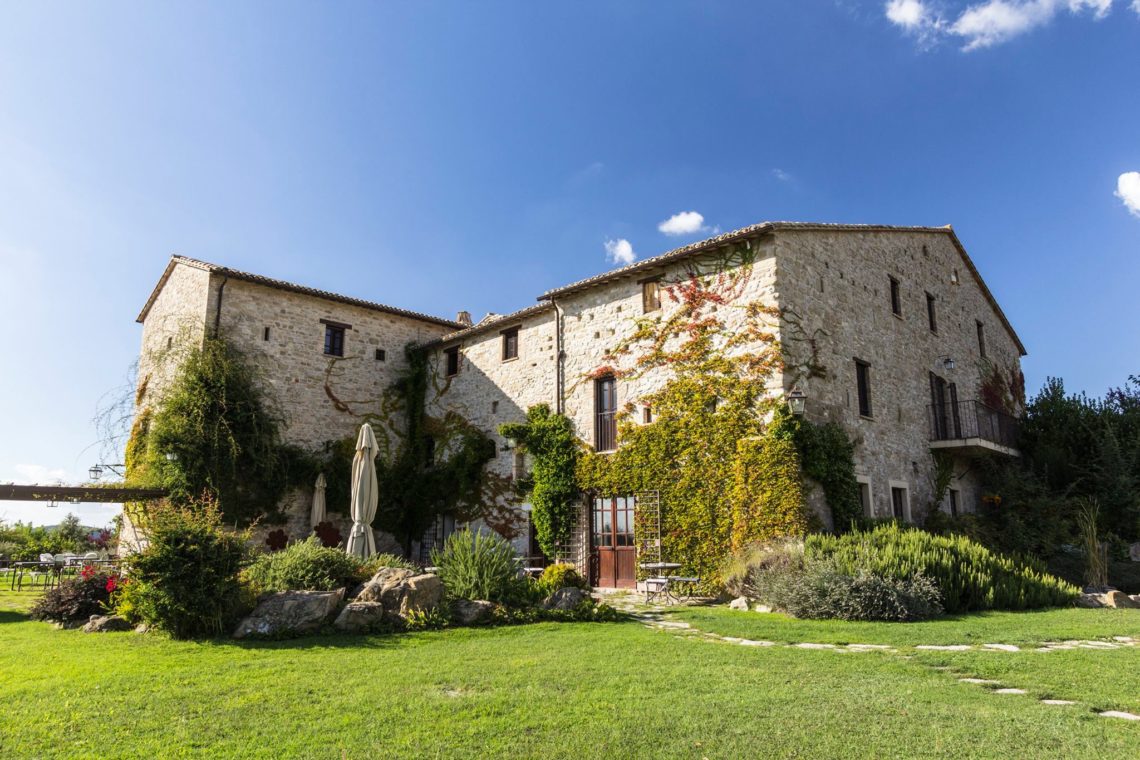 On Sunday, we made our way back to a tiny town, Trevi, where the mayor, dressed in his suit draped with his red white and green sash, Sr. Roberto read from this gigantic book, Silvia translating from italian into english. 20 minutes later the civil ceremony was complete with De's & my signatures.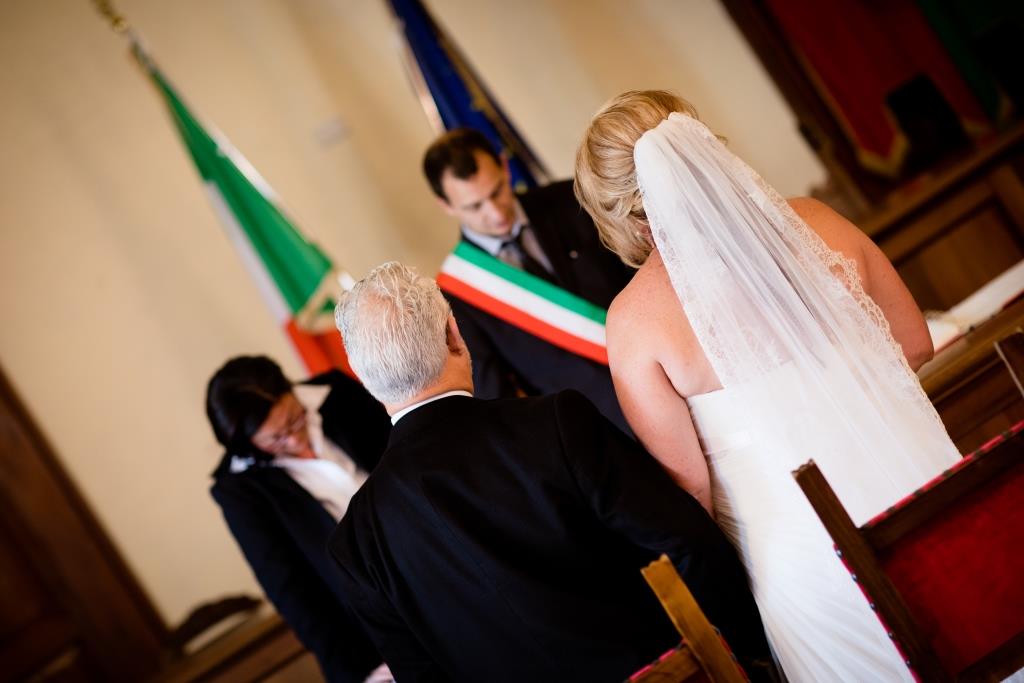 With photographer in tow, we walked the top of Trevi, De in her gown and veil, i in my tux, champagne fluetes delivered by the side walk cafe.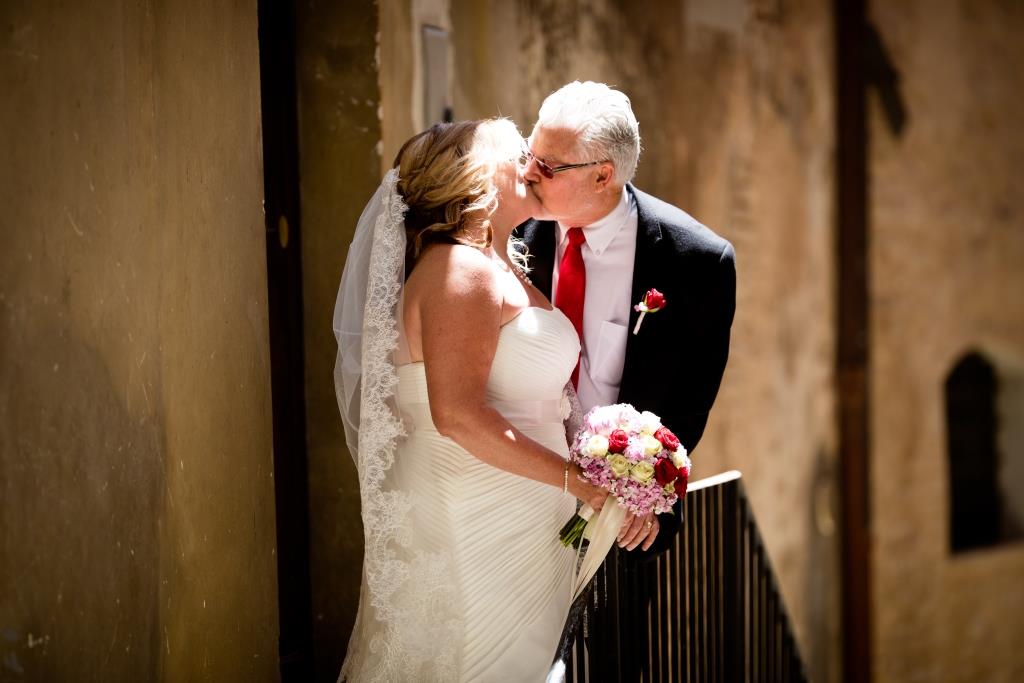 In short order, time to head to Castello di Ramazzano, a thousand year old castle, where we'd complete our vows, and bless our marriage in the garden. Afternoon appertiff of wedding cake, prosciutto & cheese. Into the court yard & up 4 flights of stairs, our room, gorgeous with a view forever of patchwork farms on rolling hills. After a 7 course wedding dinner, the owners said good night, and left us alone in this 1,000 year old castle. Next day drove back and honey mooned in Florence, first day on foot, the second by bicycle. It was an experience right out of a dream, and now, fulfilled another one of De's bucket list. So please help me in welcoming Mrs. De Hailstone!