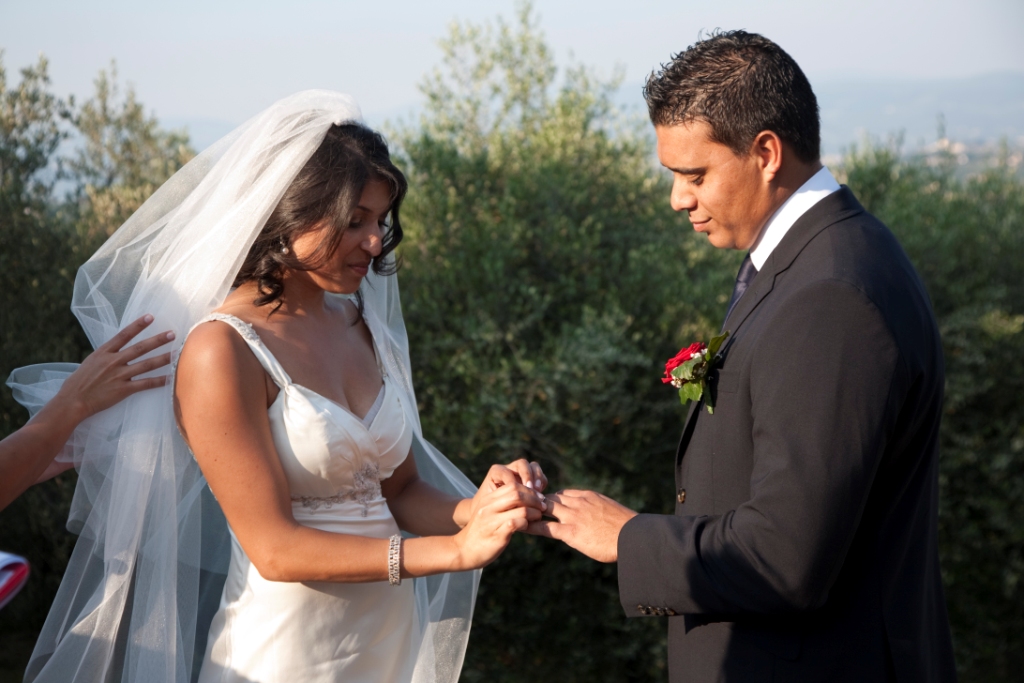 Symbolic Ceremonies in Italy is becoming more and more popular.
This type of ceremony allows couples to plan their wedding everywhere and with the setting they prefer.
What is most important is that no documents are required, so a it will be a marriage worries!
You can choose the setting that you prefer, and ceremony can be traditional or tailor-made for you!
We provide the celebrant and assisting you in preparing your personalized ceremony text, you can add music, poetry, solo singer and floral arrangements.
Friends and relatives are invited to participate in making the event special!
A beautiful certificate with spouses, witnesses and celebrant signatures concludes the wedding!
We offer you the best places for your symbolic wedding in Italy, we are always looking for special frames for your symbolic ceremonies, an ancient tower, a secret garden, a princely palace: contact us and we will be at your disposal to build with you the ceremony of your dreams!